AMA Tasmania is strongly urging the community to do the right thing
As Tasmania manages another surge in COVID case numbers, AMA Tasmania strongly urges the community to wear masks indoors.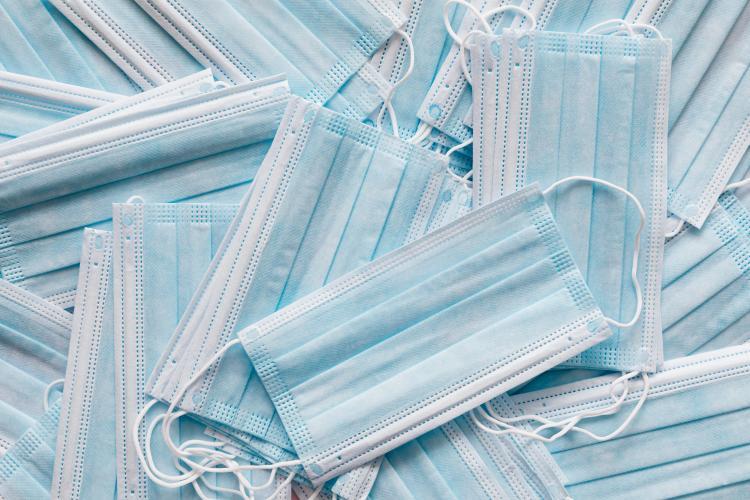 Dr John Saul, AMA Tasmania President, said, "there are several simple but important steps to protect against the spread of COVID and influenza: vaccinate, hand sanitise, stay at home if you are unwell and wear a mask indoors. Indoor mask-wearing, particularly in crowded areas when you are not actively eating or drinking, is a simple and sensible measure that we all can do that will not only help mitigate the transmission of COVID but also other circulating respiratory viruses like the flu.
Dr Saul added, "while we're not at the stage of calling for a return of mask mandates we are very close and without the Tasmanian public doing the right thing, like wearing a mask, particularly at indoor venues when you can, not only to protect you but to protect others there may be no choice but for the state government to step in and protect the community by mandating us to do the right thing when it comes to masks.".
We expected an increase in respiratory viruses such as influenza and COVID during the winter period, where people are entertained and socialise indoors much more; what we did not anticipate was the virulence and rapid spread of what is now being referred to as the third wave.
This third wave is leading to incredible pressure on our already overstretched health system, and healthcare workers, including doctors, are exhausted and universally burnt out.
All our hospitals are now operating at a Level 3 in response to rising case numbers and staff shortages across all disciplines.
Across the Tasmania system, general practice, public and private hospitals, aged care facilities, nursing, and ambulance staff, we are seeing ongoing staff shortages due to doctors and staff getting sick, which means that Tasmanians who need care may not be able to get the care they need.
"Not only are these COVID impacted staff shortages jeopardising immediate care access, but they are inevitably adding to the "tsunami of people" waiting for elective surgery, what my colleagues and I are now calling an "unseen tragedy of the pandemic", something that we all have the power to help avoid by wearing our masks, sanitising our hands, staying home if symptomatic and getting our vaccines if eligible," said Dr Saul.
We must all do our bit; it is important to stay home if you are experiencing even the mildest of symptoms, work from home if you can, continue washing your hands, avoid busy places, wear masks indoors and meet in well-ventilated spaces. If you have symptoms, get a PCR test, and make sure your vaccinations are all up to date.
Finally, Dr Saul added, "we know what to do, and we know how to do it, it's up to each and every one of us to do the right thing, not just for our own health, but more importantly for the benefit of the doctors and nurses we all are relying on to be there for sick Tasmanians.">>>ENDS