AMA calls upon the government to provide pay parity with our medical colleagues #equalcareequalpay
AMA Tasmania TSMPS lead negotiator, Dr Michael Lumsden-Steel, said, "it is no secret that the health care sector in Tasmania needs more doctors to maintain the existing system, let alone do more to bring elective surgery lists down, open more inpatient beds and reduce ambulance ramping because of bed-blocked emergency departments.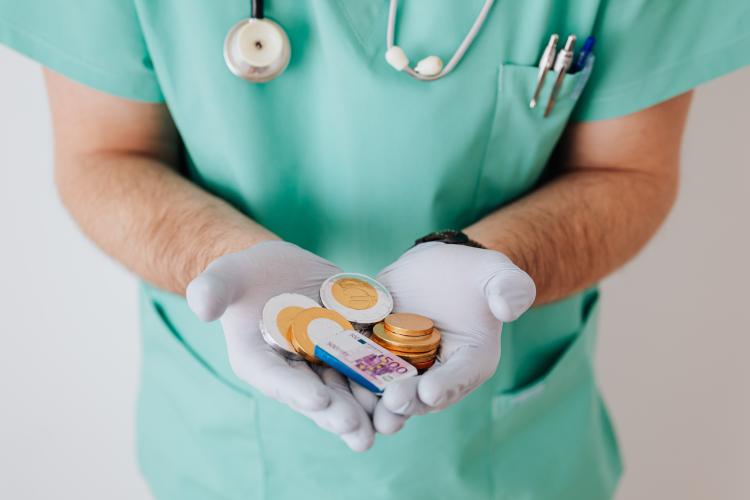 "Last year alone, the government spent $38m on locum doctors. Even with locums, hospitals and community health services across the state cannot fill all the holes in their rosters, meaning doctors are being asked to work more shifts and longer hours; patient care is being affected.
"Doctors are on the brink of burnout."
The pandemic has impacted the healthcare delivery and workforce across Australia and has exposed under-resourced health systems reliant on international medical practitioners and fly-in, fly-out doctors. Add to this, wages falling well behind other states over many years to the significant increases in cost of living in Tasmania; the Tasmanian health system is finding it increasingly difficult to recruit doctors.
Understandably, doctors are unwilling to take a pay cut to move to Tasmania, where the cost-of-living pressures are higher, and jobs for partners cannot be guaranteed.
It is against this background that AMA Tasmania is negotiating with the State Government to improve wages and conditions.
"We are not campaigning to become the best-paid doctors in Australia. However, we are campaigning for pay parity with our largest competitor and source of doctors, Victoria.
"It is simple: we need pay parity with Victoria if we are to attract and retain doctors in Tasmania.
"Without pay parity, the Tasmanian health system will continue to struggle to attract and retain the doctors we need to end our hospital system's daily ongoing crisis.
"Our existing understaffed healthcare workforce is burnt out, and the medical workforce is on the brink of collapse.
"Without pay parity, we are coming up short in our resource capability to deliver the care our patients need. Doctors' health will continue to be damaged by rolling staff shortages, leaving our patients without the care they deserve."
Equal care deserves equal pay.>>>>ENDS