Amnesty welcome, but payroll tax fight continues
AMA Queensland welcomes the Queensland Government's announcement today on an amnesty for GPs slugged with payroll tax until mid-2025. AMA Queensland President Dr Maria Boulton said the announcement of a reprieve was a step in the right direction, it did not go far enough.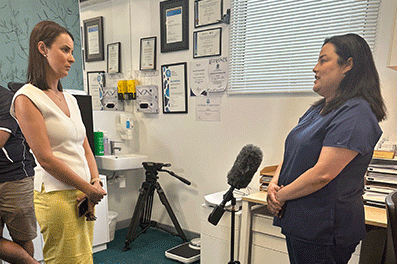 "I see this as acknowledgement by the Treasurer that there is a huge problem that's going to affect primary care if this doesn't change", Dr Boulton said.
"There's been a lot of advocacy and a lot of hard work that has gone to ensure the government understands the effect that this is going to have on the community. 
"In two and a half years, GPs will still be forced to pass on the cost of payroll tax to patients. 
"It is essential that we continue to have discussions with the Treasurer and that we continue fighting for that exemption." 
While general practices have long paid payroll tax for clinic staff, it is only since a 2021 NSW ruling that the Queensland Revenue Office has reinterpreted how payroll tax is applied to GPs on service agreements.
"GP practices already are compliant with taxes. We pay payroll taxes on our employees," Dr Boulton said. 
"But there's been a change in the interpretation of the law as to how GP tenants work. So this is new. This has never happened. 
"And what's going to happen in the future without an exemption is that patients will be forced to pay a patient tax if they access their GP. It's a real change and this is why we are fighting for that exemption." 
On suggestion the reprieve will give practices time to change business structure in order to absorb the payroll tax, Dr Boulton said already thin margins would still leave practices with no choice but to pass on the added cost to patients. 
"We feel so strongly about this. We know that it's going to affect patients. Patients are already struggling to afford to get a script. I had a patient in my clinic last week who asked me, 'Doctor, what script do I not need to get because I can't afford all my scripts this month?' We cannot have any more of that," she said.
"There's absolutely no ability for GP practices to absorb that tax. And that is because, as you know, as we've been discussing today at National Cabinet, general practice has been severely underfunded for so long and that's due to the fact that Medicare rebates for you to access your doctor have not kept up with the cost of living. 
"We surveyed our practices and our members and 20 per cent said they will have to shut their doors. So that's catastrophic for patients. And there are already practices that have had to close their doors because of this."