Business Support Services
AMA Queensland offers professional administration, event management and bookkeeping services to a variety of commercial and not-for-profit organisations.
Your best committee support
Partner with one of Australia's most trusted not-for-profit organisations to handle the day-to-day management needs of your committee.
Meeting coordination
Organising your meeting dates, venues, agendas, minutes, reports, and implementing committee tasks and projects.
Coordinating venues, programs, marketing and promotional material travel and budgets.
Bookkeeping
Maintaining your finances, reporting, BAS, compliance and audit obligations for your committee.
Conferences and event management
Coordinating all venue logistics, programs, sponsor engagement, marketing and promotional material, travel and budgets.
Day-to-day administration
Managing seamless communication with your committee, board members, external parties and other key stakeholders.
Member engagement
Handling member queries, renewals, newsletter production, website updates, along with database management.
Research, Report Writing, Policies and Procedures
Draft professional style reports suitable to present as business cases for submission to government bodies. Draft grant applications, create and maintain policies and procedures and undertake research as required.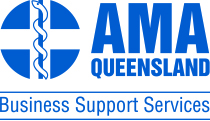 For further information, please contact our office:
P: (07) 3872 2222
E: bss@amaq.com.au