Council 2023 - 24
The Council is responsible for:
determining questions and matters of policy for the Association;
making recommendations to the Board about representing the Association on all matters of policy with government or other bodies or persons;
reviewing the Association's existing health policies to ensure they remain relevant; and
assisting to ensure that the Association's health policies represent the views of members. 
To contact Council members, please call (07) 3872 2222 or email. 

Dr Maria Boulton
President
MBBS FRACGP GAICD
GP
Dr Maria Boulton is an industry leader, GP specialist, business owner, media commentator and public speaker. With two decades' experience working in private practice and hospitals in Brisbane and regional Queensland, she drives state and national medical policy as President of AMA Queensland. Dr Boulton's experiences growing up in El Salvador underpin her reputation as a compassionate advocate for doctors and patients. Immigrating to Australia in 1990, Dr Boulton completed her medical degree at The University of Queensland in 2002.  She is a Fellow of the Royal Australian College of General Practitioners and a graduate and member of Australian Institute of Company Directors.
"Opening Family Doctors Plus increased my awareness of the challenges faced by my GP and non-GP specialist colleagues, motivating me to become involved in creating positive change. Primarily, these challenges revolve around providing quality, evidence-based healthcare in the face of dwindling funding and inadequate MBS rebates."
Dr Nicholas Yim
Vice President and Chair of Council
BPharm MBBS FRACGP
GP
Dr Yim works as a General Practitioner in Hervey Bay. He is a Fellow of the Royal Australian College of General Practitioners after achieving his MBBS from Griffith University, Gold Coast. He is a passionate medical educator and hosts registrars and medical students in his practice.  As a previous pharmacist, he acknowledges the importance of multidisciplinary care to ensure patient care. 
"It is a privilege to continue in my role as Vice President and Chair of AMA Queensland.  We're all about making sure people in Queensland get the best healthcare possible.  I want to ensure that as a profession we connect with the community and other stakeholders to make a positive impact on the health and wellbeing of all Queenslanders.
Our membership is broad and we represent all doctors from medical students, doctors in training, GPs and public/private specialists.  I would like to see long term planning and not band aid solutions."

Dr Eleanor Chew OAM
Chair of Board, Member Elected Director
MBBS FRACGP MMed (GP) FAICD
GP
Dr Eleanor Chew is a GP specialist with extensive experience representing the role of primary care in the health services profession. A graduate of the University of Queensland, Dr Chew has over 35 years' experience as a GP, working in a variety of practice settings across Australia. 
"As a Fellow of the Australian Institute of Company Directors, I have a clear understanding of my responsibilities as director and chair, and will work to ensure that the AMA Queensland Board exercises its responsibilities and fiduciary duty to support the association in serving its members. In my various roles representing the profession, I have gained valuable insights into the many challenges facing the medical profession, providing a sound basis for me to support Council to formulate policy and provide direction for the advancement of critical issues affecting Queensland doctors."

Dr Hash Abdeen
Doctor in Training Representative
MBBS, FRACP
Medical Administration Trainee
Rheumatology Staff Specialist
Dr Hash Abdeen is a newly fellowed Rheumatologist at the Gold Coast University Hospital and is also a RACMA trainee. He is the immediate past Chair of the Federal AMA Council of Doctors in Training  and previous chair of the AMA Queensland Committee of Doctors in Training. He is currently the Chair of the Bi-national RACP College Trainees' Committee and a practitioner member on the Queensland Medical Board. He is a non-executive director on the Board of Arthritis Queensland.
"I am passionate about advocating for a positive training environment that both supports and protects high-quality education and training whilst concurrently promoting the wellbeing of both senior and junior doctors and medical students. I appreciate the ever-growing need of the medical profession to take leadership in the Australian healthcare system: to actively represent ourselves as doctors in concert to passionately advocate for our patients."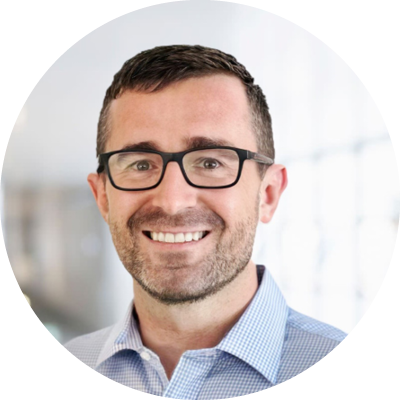 Dr James Allen
Greater Brisbane Area Representative
MBBS LLB AFCHSM FACLM FRACGP
GP
Dr James Allen is a general practitioner with an interest in populations who experience disadvantage including LGBTIQA+SB community, Indigenous peoples, regional isolation and poverty. Understanding funding mechanisms, models of care, medical education and research frameworks from an intersectional perspective is vital to improving disparate health outcomes. Dr Allen has a broad interest in health practitioner well-being, health policy, law and health economics. 
"Sustainability of private practice is a vital component of the health system adding capacity for innovation, adaptation to the specific needs of a community, and flexibility for practitioners. Enterprise bargaining and workforce development strategies that provide for fatigue management, practitioner well-being and meet the capacity requirements of the health sector benefit everyone, especially patients and the Australian public."
 

Dr Antony Attokaran
Specialist Representative
Dr Antony Attokaran is an Intensivist and general physician based at Rockhampton, Queensland, a regional centre, for the last five years. In addition to his clinical career, he has previously held several leadership positions at a hospital and health service, state, and national levels, through membership of various HHS, RACP and ANZCIS committees and working groups.
"I am excited to be part of the AMA Queensland Council and look forward to lobbying for policies for betterment of the medical fraternity."
 

Dr Sanjeev Bandi
Capricornia Area Representative
MBBS FRCSI FRACS
Urologist
Dr Sanjeev Bandi is a consultant urologist trained in India, Ireland and Australia. Dr Bandi was the Chair of the Special Advisory Group in Andrology of the Urological Society of Australia and New Zealand for two terms from 2007 to 2014. He has been Australia's Highest Fund Raiser for MOVEMBER since 2015 and is a proud MOVEMBER Community Ambassador and men's health and well-being advocate. He has a passion for patient education and has been a pioneer in using digital technology, virtual reality and artificial intelligence in creating mobile applications to enhance understanding of urological ailments worldwide. 
 
"I am looking forward to representing the regional doctors from the Capricornia Area again for my third term, and those of us who work hard in these trying times to balance work and family commitments. I would like to see doctors be more proactive in influencing their own quality of life and set an example for healthy living. I have been a strong campaigner to raise awareness of the pandemic of physician burnout in this country and am keen to be a role model to influence change in the nutrition and activity practices across the wider community."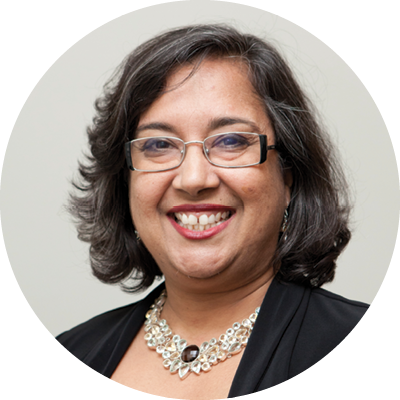 Dr Sharmila Biswas
Part-time Medical Practitioner Representative
MBChB and DCH 
Vocationally registered GP
Dr Sharmila Biswas works part-time in general practice, as well as part-time for the Australian Digital Health Agency since 2008 and Cairns Private Hospital Pre-Admission Clinic. Part-time work provides incredible opportunities to interact in many areas of practice but also presents challenges with respect to employment status, remuneration, subscriptions and expectations.
"I feel there is a need for important advocacy for a large cohort of medical practitioners who are occupied by other priorities at different times of their careers with care of children, elders, pre-retirement and other areas of work voluntary or remunerated which actually gives them wider perspective and creates a sustainable workforce."
 

Dr Kimberley Bondeson
Greater Brisbane Area Representative
BSc (Hons) MBBS FRACGP DAME 
GP, Aviation Medicine, Coal Mine Medicals
Dr Kimberley Bondeson graduated from The University of Queensland in 1996 and spent five years working in rural and remote Queensland. This included 12-month stints in Emerald, Warwick and Doomadgee. After completing accident and emergency basic training, Dr Bondeson returned to Brisbane, where she worked as an after-hours doctor for three years, before attaining her FRACGP.
"My intention is to represent the views and voices of the doctors in the Greater Brisbane Area. This includes both public and private doctors, specialist and general practitioners, and doctors in training. I will ensure the concerns of our patients and the public are listened to carefully and advocate for those who do not have a voice. Continuing ongoing monitoring of important local and national medical and political issues."

Dr Emilia Dauway
International Medical Graduate Representative
MD FACS FRACS 
Breast, General and Oncologic Surgeon
Dr Emilia Dauway is the former Chief of Breast Surgery and director of the Breast Cancer Program at Baylor, Scott and White Healthcare in Texas, USA. She is an American-trained surgeon who has taken the opportunity to practice general, breast and oncologic surgery in Australia.
"My goal as the IMG representative on the AMA Queensland Council is to represent all doctors' professional and personal wellbeing, but especially IMGs. In addition to the sacrifices related to relocating themselves and families to a new country, IMGs have the added professional challenges of fulfilling the requirements for fellowship to their respective college with limited registration while providing the best care to their new regional community hospital. Highlighting these challenges, the AMA can provide support to enable IMGs to make the greatest impact on the healthcare needs of their region. I look forward to representing our members in Queensland, especially those located in regional areas."
 

Dr Stephanie Dawson-Smith
Greater Brisbane Area Representative
MBBS DCH FRACGP
GP
Dr Stephanie Dawson-Smith is a general practitioner currently working in private practice in Brisbane. She completed her FRACGP training on the Sunshine Coast and has worked as a GP and surgical assistant in Mackay.
"AMA Queensland is a vital voice safeguarding the healthcare of Queenslanders and advocating for medical professionals.  I will use my time on Council to promote health policy that optimises patient care and supports doctors to provide exceptional healthcare for all Queenslanders."
 

Dr Lisa Fraser
General Practice Representative
MBBS FRACGP BSc (Hons)
GP
Dr Lisa Fraser is a new practice owner and keen supervisor in Far North Queensland. Dr Fraser is a full-time GP whose interests include mental health, skin cancer medicine and medical education. 
"My purpose in this role is to bring the perspective of rural private practice and generalism to advocacy. I am passionate about improving the quality of GP training and the lived experience of GPs working in our current system through policy improvements."
 

Dr Erica Gannon
Specialist Representative
BPharm MBBS
Emergency Physician
Dr Erica Gannon is a senior medical officer and staff specialist emergency physician.  Professionally she has been in clinical practice for 17 years in Australia and overseas and currently practices at the Caboolture Hospital and St Andrews War Memorial Hospital. A former pharmacist, she began her medical studies in 2000 at the University of Sydney and completed her fellowship with The Australasian College for Emergency Medicine in 2012. She is highly motivated to continue to make significant contributions to Council through advocacy and policy development/changes for the benefit of our profession, working environments and wellbeing.  
"I believe that the AMA is a powerful and important body.  Championing leadership and advocacy for members, patients and the community in general is of paramount importance. Representing members on Council has provided me a platform to not only benefit others, but also allow me that opportunity to help maintain and uphold the traditions and integrity of the medical profession in which we work."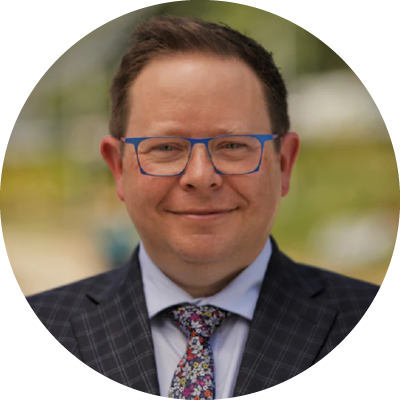 A/Prof Paul Griffin
Full-time Salaried Medical Practitioner Representative
Infectious Diseases Physician and Clinical Microbiologist
FRACP FRCPA FACTM AFACHSM FIML MBBS BSc (Hons)

A/Prof Paul Griffin is an Infectious Diseases Physician and Director of Infectious Diseases at Mater Health and Head of the Mater Clinical Unit and Associate Professor of Medicine at the University of Queensland. He has Fellowships in Infectious Diseases from the College of Physicians, in Clinical Microbiology from the College of Pathologists and from the Australasian College of Tropical Medicine and is the chair of the Advanced Training Committee for Infectious Diseases with the College of Physicians. 
Paul has an active interest in clinical trials and has been the principal investigator on more than 125 clinical trials mostly in infectious diseases including malaria human challenge studies and novel vaccines, including eight vaccines for COVID-19. As a Clinical Microbiologist, he maintains an active interest in diagnostic microbiology with a focus on clinical applications of faecal microbiome metagenomic sequencing. 
"I am very grateful for the opportunity to represent salaried medical practitioners on the AMA Queensland Council. Having a full-time role that includes public and private hospital-based practice as well as teaching and research, I feel I am in a good position to be able to represent this important sector of the medical workforce. I plan to ensure the challenges as well opportunities in this space are shared with the AMA council and to support the important work of the AMA more broadly."
 

Associate Professor Geoffrey Hawson
Senior Doctors Representative
FRACP FAChPM FRCPA MAICD, GIA (Affiliated)
Clinical Haematology, Medical Oncology, Palliative Care
 
A/Prof Hawson has been a medical specialist for over 45 years and an Eminent Specialist with Queensland Health for the 10 years preceding his retirement from public practice. A/Prof Hawson established and/or developed oncology, haematology and palliative care services at The Prince Charles Hospital (TPCH) and Redcliffe, Caboolture Nambour Hospitals. Widely published, he has extensive experience in research, clinical trials, pathology services, ethics and advisory committees. Currently, his part-time, private practice is in non-malignant haematology. He is a Director of the Compass Institute and President of the Australian Senior Active Doctors Association.
"As Senior Doctors representative, I've highlighted the concerns of senior doctors as they transition towards retirement and encounter obstacles and stresses around maintaining registration. I am passionate about ensuring that pathways are in place to support doctors' continued contributions to their communities after they wind down busy practices.  Senior doctors are an under-utilised asset in advancing the health of the Australian community and it's imperative that a lifetime of expertise doesn't go to waste. I'm proud to serve on the AMA Queensland Board which has a history of supporting senior doctors and lobbying on their behalf for a registration category to enable doctors' ongoing contributions."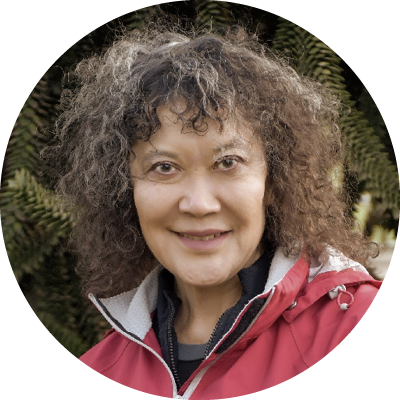 Dr Sandra Hirowatari
General Practitioner Representative
BSc MD CCFP FRACGP FCFP
GP
Dr Sandra Hirowatari is a semi-retired GP doing rural locums in two countries, Australia and Canada. She is of Japanese-Canadian descent, born in Vancouver and lives in Cairns. She is a Fellow of the RACGP and the College of Family Physicians of Canada, and a past Board member for British Columbia College of Family Physicians of Canada, RACGP (SA), Adelaide North Division of GP. She's a past Councillor AMA WA, past Chair AMA Council of Rural Doctors, past Cairns and Hinterland Hospital and Health Service Council Member. Dr Hirowatari is currently a Rural Councillor for the Australian Federation of Medical Women; a Clinical Instructor for the University of British Columbia; and on roster at the Cairns Base Hospital and Vancouver General Hospital as a Forensic Sexual Assault Examiner.
"My personal mission statement is to be a source of illuminating empowerment for my patients and colleagues. I believe those of us in advocacy roles have some common motivating forces.  We have felt anger at injustices, we hold with great respect those advocates who work to equalise inequities, and we feel we need to speak for those who do not have a voice. I feel AMA Queensland aligns with my personal mission statement."

Dr Sharon Kelly
Committee of Consultant Specialists Chair
MBBS FRACS 
ENT Surgeon
Dr Sharon Kelly gained her medical degree from The University of Queensland in 1987. She became a Fellow of the Royal Australian College of Surgeons in 1995. Dr Kelly is registered in Queensland as an Otorhinolaryngologist, Head and Neck Surgeon.
She is currently the Director of ENT Surgery for Metro North HHS overseeing ENT services for RBWH, SATRS and Redcliffe Hospital. In 2015 she oversaw the expansion of ENT services into Redcliffe Hospital. This service provides complex care for a variety of patient types, including head and neck cancer, cochlear implantation, trauma care and advanced rhinology. Between 2015 and 2017, Dr Kelly oversaw an award-winning project to reduce waiting times for ENT services across Metro North HHS. She was awarded the Public Service Medal for that work.
Dr Kelly also runs a private practice from Wickham Terrace, Brisbane, and has a keen interest in medico-legal reporting. She has wide experience in ENT disorders arising in the workplace, having been a member of the Workers' Compensation Regulator (formerly Q-COMP) Medical Assessment Tribunal since 2005. 
Having had a long association with AMA Queensland, Dr Kelly served as Chair of Council and Chair of the AMA Queensland Board from 2013 to 2016. She continues her advocacy role as Chair of the AMA Queensland Committee of Consultant Specialists.
 

Associate Professor Alka Kothari
Greater Brisbane Area Representative
MBBS MD FRANZCOG DDU Grad Cert EBP (Monash), PhD (Enrolled)
Obstetrician and Gynaecologist
A/Prof Alka Kothari is a Senior Staff Specialist in Obstetrics and Gynaecology, a Metro-North Clinician Researcher Fellow and a Conjoint Associate Professor in the Faculty of Medicine, The University of Queensland.
She has a passionate interest in encouraging multidisciplinary research in perinatal mental health, women's imaging, and medical education. She has undertaken a PhD on 'Forgotten Fathers in Pregnancy and Childbirth' and is currently translating her research into practice.  A/Prof Kothari has presented her research at numerous international and national conferences. She is an ardent advocate for fathers and serves on the Board and Clinical Advisory Committees and Governance Committees and provides expert guidance and support to several not-for-profit fatherhood organisations nationally.  A/Prof Kothari has received various research excellence, leadership and teaching awards from The University of Queensland and Metro North Hospital and Health Service. 
"I am keen to continue contributing to AMA Queensland's health advocacy in the areas of maternity services, the health and wellbeing of our doctors, and medical education and training. With my established track record in research, I am keen on building research capacity and promoting collaborative partnerships nationally to improve care for our patients and doctors."

Lachlan McMillan
Medical Student Representative
Medical student
BBioMedSc, BSc (Hons), PhD
Lachlan is a post-graduate medical student at Griffith University, based at the Sunshine Coast University Hospital. He has also obtained a Bachelor's degree in Biomedical Science with first-class honours, and completed his PhD in 2019 at Monash University.
Currently, he is also an independent non-executive director of the Australian Medical Student Association (AMSA), and a student representative on the Griffith University Council.
Previously, he has worked as an associate consultant providing expertise related to disease epidemiology, forecasting and analytics to the pharmaceutical sector, while he has also held various roles within research ethics and clinical quality review committees.

"I am passionate about all issues affecting prospective and junior doctors in training, from improving standards of medical education to decreasing junior-doctor training bottlenecks. I am extremely excited to be a part of the AMA Queensland and to represent the broader student and junior doctor community. I hope that having a voice in the in the Council room will facilitate greater engagement with those tasked with preserving the profession."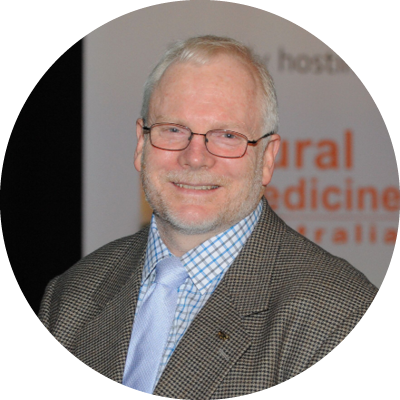 Associate Professor Ewen McPhee AM
General Practitioner Representative
FACRRM MBBS FRACGP
GP
A/Prof Ewen McPhee AM is a rural GP with GP Obstetrics. He is a resident and practice owner in Emerald, Central Queensland, since 1989. A/Prof McPhee has held state and national positions with the Rural Doctors Association of Queensland and Australia as President of each. He held a position on the board and was President of the Australian College of Rural and Remote Medicine in 2019-20. He continues to work in rural health as a Medical Advisor to the Office of Rural and Remote Health and is chair of the Future Proofing our Rural and Remote Medical Workforce (FORCe) committee. A/Prof McPhee is a GP supervisor for RACGP and ACRRM registrars.
"I have been in rural general practice for over 30 years and have seen many changes that have affected sustainability. I am passionate regards restabilising secure foundations for primary care in regional Queensland. I have been engaged in the longitudinal training pathway from students to interns and then registrars. I hope to advocate for and promote medicine as a career choice for regional people, while recognising the declining numbers of experienced supervisors in all aspects of the profession. There is no doubt that primary care access for regional, rural, and remote Queensland is in decline, and this is impacting the health and wellbeing of communities. The AMA is a key player in developing new and innovative ways of supporting and sustaining rural clinicians to meet this challenge."

Associate Professor Cornelius (Kees) Nydam
North Coast Area Representative
MBBS FACEM FAChAM (RACP) AFRACMA MMEd MHM 
Addiction Medicine and Emergency Medicine
Although Dr Nydam now mainly works with those with recreational and or therapeutic substance disorders or persistent pain syndromes, he still visits the emergency department in a liaison consultant role. Dr Nydam holds formal qualifications in medical management, medical education and health management and is very involved with advocacy and education at local, state national and Australasian levels. I have recent high-level advocacy and policy developing experience as both a member of the RACP council (six years) and the RACP Chapter of Addiction Medicine Committee (six years). At present, I represent my medical colleagues in Wide Bay-HHS on the Queensland Health Clinical Senate. I am the North Coast Area representative on AMA Queensland Council (2000-present).
"I live by Virchow's mantra that medicine is a social science and politics is nothing else but medicine on a large scale. I see the AMA as the modern-day conveyor of that message."

Dr Rachael O'Rourke
Greater Brisbane Area Representative
MBBS FRANZCR CTCA 
Radiology
Dr Rachael O'Rourke is a radiologist who has trained in Queensland from internship in 2004 to receiving her specialty in 2012. She has worked in both public and private practice in the past six years. In 2014, Dr O'Rourke was a strong advocate for doctors at The Prince Charles Hospital during the Campbell Newman contract negotiations. In 2015, she took on the position of Director of Medical Imaging in order to champion clinical leadership in her department and the hospital. Dr O'Rourke became ASMOFQ Secretary earlier this year. 
"I pledge to represent the needs of all doctors, but particularly the role and standing of doctors in our hospital health systems. These doctors are under increasing pressure from a bureaucratic healthcare system, determined to reduce the vital role of doctors in the delivery of healthcare. I believe that only medically trained doctors have the skills to make the important decisions regarding the management of our patients. Only doctors can determine the important diagnostic tests and treatments options necessary to obtain the best outcomes for our patients. Only doctors can drive the vital relevant medical research and teaching that our public hospitals require. I will work diligently to achieve the best outcomes for all our members and our patients and resist efforts to diminish the role of doctors in healthcare delivery."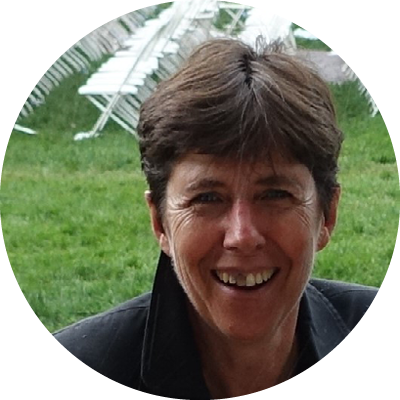 Dr Katie Panaretto
Specialist Representative
GP and public health physician 
MBBS FRACGP MPH AFPHM 
Dr Katie Panaretto is a highly experienced GP and public health physician. She has worked in both urban, regional and remote areas across Queensland. Dr Panaretto has served on many national committees including the Medicare Review Taskforce - GP and Primary Care Committee, the North West Health and Hospital Service Board. She currently sits on the national eHealth committee. Dr Panaretto is respected for important contributions to maternal health, and health information systems in general practice and Aboriginal primary health.  
"I am acutely aware of issues facing our profession, our health workforce and the community. We need to make sure any reforms are fair to all and will make a genuine difference to our health system.  In addition, the impacts of climate change on our health and the health system will increase in the next decade - we must work with governments to mitigate these impacts, keep our governments accountable. We need more innovation and commitment from government in our urban planning and active travel systems to achieve gains in mental health, inclusion, connectivity and physical health for our patients and our community. I look forward to working with members and our organisation in health reform and health prevention to safeguard both the community and our workforce."
Professor Chris Perry OAM
Immediate Past President
RFD ED MBBS DTM&H (Liverpool) FRACS) 
ENT Surgeon
Prof Chris Perry is an Otolaryngologist Head and Neck (ENT) Surgeon in private practice in Brisbane and does public sessions at Queensland Children's Hospital and the Princess Alexandra Hospital. He is a professor at The University of Queensland Medical School. He is an AMA Queensland Past President and currently a director of AMA Queensland Foundation Director. Prof Perry has recently been elected to be the Queensland representative on the AMA Federal Board. He has had a number of positions in the College of Surgeons and the ENT society.
"It is important that the Federal AMA state representatives have a close relationship with the state CEO, the President and Vice President, along with that state's Council, to properly reflect the thoughts and policies of the state's doctors. Queensland is the most important state for its relationship with the state government due to Queensland's unicameral parliamentary structure and its Lead State position for new health legislation."
 

Dr Fiona Raciti
General Practitioner Representative
MBBS (Honours) FRACGP DCH 
GP, business owner, company director
As a Brisbane-based GP and co-founder of the award-winning Family Doctors Plus in Windsor, Dr Fiona Raciti is passionate about delivering patient-centred, holistic medical care - and an avid advocate of owner-operated general practice as the best way to achieve it.
"Empowering people to take charge of their own health and well-being is my driving ethos and I consider encouraging young doctors to actively participate in the 'business' of medicine equally important. I'm proud to be part of a supported, committed and collegiate team which thrives in a workplace that actively focuses on providing continuity of care for all patients and all staff. I enjoy adding my voice to the advocacy of Australia's general practitioners and helping to keep their interests in the public and government's line of sight."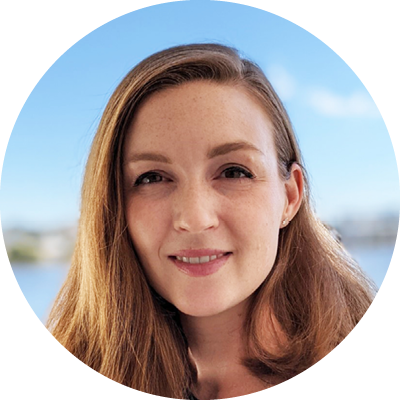 Dr Mikaela Seymour
North Area Representative
Public Health Advanced Trainee
BMedSci MD Msci MPTHM GDipGHE
Dr Mikaela Seymour is a Public Health Advanced Trainee in North Queensland. She was previously Deputy Chair of the AMA Queensland CDT, Chair of the JMOFQ and received the AMA Doctor in Training of the Year Award in 2018. Dr Seymour has spent a number of years working overseas in the Pacific and Asia in remote and rural primary care and project management, and was a previous technical advisor for the Australian Regional Immunisation Alliance. 
"My experiences in health system strengthening programs have demonstrated to me the importance of doctors' participation and leadership in advocating for health reforms. The challenges facing doctors today demand strong advocacy for optimal conditions to support community care. Together we can fight for these conditions through AMA Queensland. Being a North Queenslander, I understand and appreciate the unique challenges we face and look forward to representing these at the AMA Queensland Council."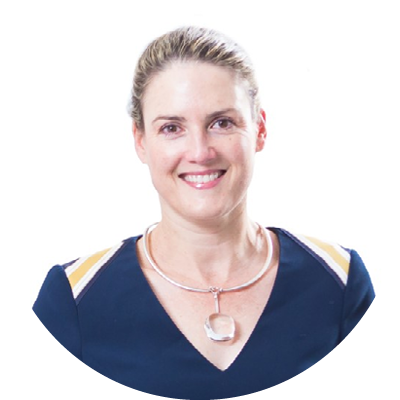 Dr Sally Sojan
Downs and West Area Representative
MBBS FRANZCR FAANMS
Radiologist
Dr Sally Sojan is a Nuclear Medicine Radiologist and the current President of the Toowoomba and Darling Downs Local Medical Association. She is a member of the Diagnostic Imaging Accreditation Scheme Advisory Committee and is Treasurer of the Australasian Musculoskeletal Imaging Group.
"I believe in strengthening our regional health centres in training and the range of health services provided and supported. This in turn will help to alleviate the pressures on our larger city hospitals. In the face of ongoing pressures from government and policy, a strong medical community with collegiality is required to promote the needs of our patients and the needs of our doctors. Together we need to represent our patients and our medical community for greater recognition to enable greater engagement so we can continue to care for our community for the betterment of all."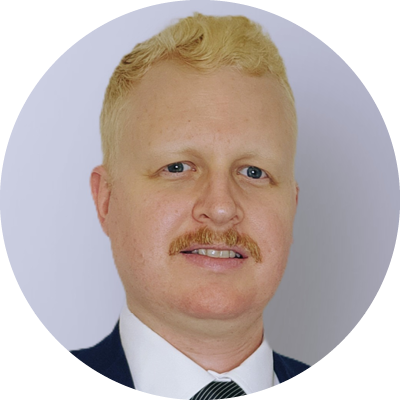 Dr Ben Wakefield
Greater Brisbane Area Representative and Committee of General Practice Chair
Dr Benjamin Wakefield is a rural generalist with an advanced skill in mental health. He is currently working as a Senior Medical Officer at rural hospitals throughout the West Moreton and Darling Downs regions whilst also completing his final year of psychiatry training at Belmont Private Hospital. He has worked in a number of roles throughout his 10 years as a clinician both in private and public practice and is also currently a  medical officer in the Army reserve.
 
"I believe AMA Queensland is an important mouthpiece not only for doctors, but for our patients as well. My goal on the AMA Queensland Council is to represent the doctors of Greater Brisbane by advocating for safe and sustainable working conditions which in turn will improve patient outcomes."

Dr Elise Witter
Committee of Doctors in Training Chair
Prison Mental Health Psychiatry Registrar
BSc MD 
Dr Elise Witter is a PGY4 doctor currently training in mental health in Cairns. Dr Witter has been involved with advocacy and promoting doctor wellbeing through her local Resident Medical Officer Society, AMA Queensland and the Junior Medical Officer Forum. 
"As CDT Chair, I hope to continue the work of Dr Rob Nayer and the 2022 team by promoting doctor in training wellbeing, pursuing strategies from the Health Professionals' Mental Health and Wellbeing Summit and ensuring doctors in training are aware of their rights at work under MOCA 6."