Board of Directors 2023 - 24
The AMA Queensland Board of Directors sets and monitors the strategic direction and policies of the company and delegates the administration and operation of the affairs of the company to the CEO.
AMA Queensland Directors carry out their duties and their responsibilities under the Corporations Act, the company's constitution and by-laws.
There are also four groups that report to the Board including the Council, Governance Committee, Finance Risk and Audit Committee and the Nominations Committee.

Dr Maria Boulton
President
MBBS FRACGP GAICD
GP 
Dr Maria Boulton is an industry leader, GP specialist, business owner, media commentator and public speaker. With two decades' experience working in private practice and hospitals in Brisbane and regional Queensland, she drives state and national medical policy as President of AMA Queensland. Dr Boulton's experiences growing up in El Salvador underpin her reputation as a compassionate advocate for doctors and patients. Immigrating to Australia in 1990, Dr Boulton completed her medical degree at The University of Queensland in 2002.  She is a Fellow of the Royal Australian College of General Practitioners and a graduate and member of Australian Institute of Company Directors.
"Opening Family Doctors Plus increased my awareness of the challenges faced by my GP and non-GP specialist colleagues, motivating me to become involved in creating positive change. Primarily, these challenges revolve around providing quality, evidence-based healthcare in the face of dwindling funding and inadequate MBS rebates."
 

Dr Nicholas Yim
Vice President and Chair of Council
BPharm MBBS FRACGP
GP
Dr Nick Yim is a GP specialist and practice owner in Hervey Bay. He is a Fellow of the Royal Australian College of General Practitioners after achieving his MBBS from Griffith University, Gold Coast.  He is a passionate medical educator and hosts registrars and medical students in his practice.  As a previous pharmacist, he acknowledges the importance of multidisciplinary support to ensure patient care. 
"It is a privilege to continue in my role as Vice President and Chair of AMA Queensland.  We're all about making sure people in Queensland get the best healthcare possible.  I want to ensure that as a profession we connect with the community and other stakeholders to make a positive impact on the health and wellbeing of all Queenslanders.
Our membership is broad and we represent all doctors from medical students, doctors in training, GPs and public/private specialists.  I would like to see long-term planning and not band aid solutions."

Dr Eleanor Chew OAM
Chair of Board, Member Elected Director
MBBS FRACGP MMed (GP) FAICD
GP
Dr Eleanor Chew is a GP specialist with extensive experience representing the role of primary care in the health services profession. A graduate of the University of Queensland, Dr Chew has over 35 years' experience as a GP, working in a variety of practice settings across Australia. 
"As a Fellow of the Australian Institute of Company Directors, I have a clear understanding of my responsibilities as director and chair, and will work to ensure that the AMA Queensland Board exercises its responsibilities and fiduciary duty to support the association in serving its members. In my various roles representing the profession, I have gained valuable insights into the many challenges facing the medical profession, providing a sound basis for me to support Council to formulate policy and provide direction for the advancement of critical issues affecting Queensland doctors."

Dr Sarah Coll
Member Elected Director
Dr Coll graduated from the University of Western Australia in 1994. She spent her intern year in Perth before moving permanently to Queensland. She trained in Orthopaedic Surgery in Cairns and throughout Brisbane until moving back to Cairns in 2005. She is a Visiting Medical Officer at Cairns Private Hospital. She has been an enthusiastic Board Member for four years and has thoroughly enjoyed her five years on Council, addressing policy and shaping the direction of the organisation.

Associate Professor Geoffrey Hawson
Member Elected Director
FRACP FAChPM FRCPA MAICD, GIA (Affiliated)
Clinical Haematology, Medical Oncology, Palliative Care
 
A/Prof Hawson has been a medical specialist for over 45 years and an Eminent Specialist with Queensland Health for the 10 years preceding his retirement from public practice. A/Prof Hawson established and/or developed oncology, haematology and palliative care services at The Prince Charles Hospital (TPCH) and Redcliffe, Caboolture Nambour Hospitals. Widely published, he has extensive experience in research, clinical trials, pathology services, ethics and advisory committees. Currently, his part-time, private practice is in non-malignant haematology. He is a Director of the Compass Institute and President of the Australian Senior Active Doctors Association.
"As Senior Doctors representative, I've highlighted the concerns of senior doctors as they transition towards retirement and encounter obstacles and stresses around maintaining registration. I am passionate about ensuring that pathways are in place to support doctors' continued contributions to their communities after they wind down busy practices.  Senior doctors are an under-utilised asset in advancing the health of the Australian community and it's imperative that a lifetime of expertise doesn't go to waste. I'm proud to serve on the AMA Queensland Board which has a history of supporting senior doctors and lobbying on their behalf for a registration category to enable doctors' ongoing contributions."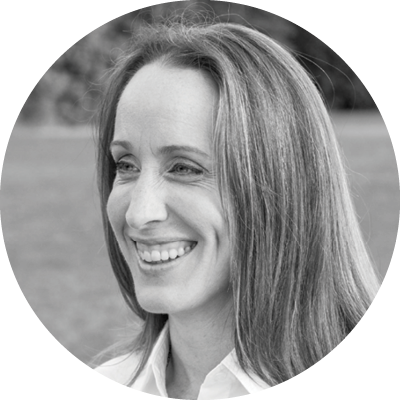 Dr Erica Gannon
Member Elected Director
BPharm MBBS
Emergency Physician
Dr Erica Gannon is a senior medical officer and staff specialist emergency physician. Professionally she has been in clinical practice for 17 years in Australia and overseas and currently practices at the Caboolture Hospital and St Andrews War Memorial Hospital. A former pharmacist, she began her medical studies in 2000 at the University of Sydney and completed her fellowship with The Australasian College for Emergency Medicine in 2012. She is highly motivated to continue to make significant contributions to Council through advocacy and policy development/changes for the benefit of our profession, working environments and wellbeing.  
"I believe that the AMA is a powerful and important body.  Championing leadership and advocacy for members, patients and the community in general is of paramount importance. Representing members on Council has provided me a platform to not only benefit others, but also allow me that opportunity to help maintain and uphold the traditions and integrity of the medical profession in which we work."

Craig Allen
Skills Based Director
MBA B Comm LLB GAICD SF Fin CA CCBI GSFB GradDipAppFin
Craig Allen is an experienced director and senior executive. Over 25 years he has managed several international public, private and ASX150 businesses across professional services, resources, energy and industrial markets. He has successfully led and implemented complex finance, corporate growth, people, project management, risk, marketing and change-management initiatives.
Mr Allen currently leads two sustainability-focused businesses: infini, an innovative lifestyle carbon footprint platform empowering individuals to rethink their carbon footprint; and Xseed Solutions, providing leading decarbonisation solutions to green hydrogen markets across Australia. In addition, he has advisory board experience with several retail and technology organisations advising on capital markets, leadership and governance strategies. 
"I am inspired by the tireless work of medical professionals globally in response to the unprecedented healthcare challenges of recent times. I am delighted to be representing doctors as part of the preeminent work AMA Queensland delivers to formulate policy enhancements and delivery practices to best serve the Queensland community. 
I am passionate about incorporating better sustainability practices into our everyday lives as we all face the growing challenges ahead. I look forward to contributing to the AMA Queensland Board and management in delivering the best in governance, advocacy and positive outcomes for all members and the public."

Grant Dearlove
Skills Based Director
LLB, LLM, MBA, LFAIM, AICS, GAICD
For 31 years Grant Dearlove has been a Lawyer, Company Director and Investor owning, leading, and growing companies at 'C' suite level combining both strategic business, investment and legal competencies. 
Across his career Grant has owned, worked for, and consulted to professional service firms in disciplines spanning property, health, finance, franchising, risk, insurance, VET sector education, Tourism, M&A, funds management, outsourcing and legal.
Grant held positions as Executive Chairman on the Board of AF Legal Group Ltd (ASX:AFL), Managing Director Colliers International -Residential for Australia, Managing Director PRDnationwide, and Managing Director Verifact. He was National Partner, Head of Growth and Markets and executive member of Shine Corporate Limited (ASX:SHJ). Grant is Board Chair of Bennett+ Bennett Surveyors, Chair of Splatt Lawyers and AIL, and is a Non-Executive Director of Oliver Hume Corporation Entities, Accoras, PHN Gold Coast, leading stockbroker and wealth manager Forefront Financial Services Pty Ltd - Morgans Milton.  Grant was Deputy Chair of Invest Logan Pty Ltd, Independent Director of Surf Life Saving Queensland, Drone company Ripper Corporation, Central Queensland PHN, Countrywide and Sunshine Co-operative Housing Societies, Sunshine Coast Destination Limited, Colliers International and related companies, and Equity Partner with McInnes Wilson Lawyers.
Grant has a Bachelor of Laws, Master of Laws, Master of Business Administration, a Graduate Diploma in Applied Corporate Governance and is a Graduate of the Institute of Company Directors Course. Grant is a Life Fellow of the Australian Institute of Management and studied leadership of professional service organisations at Harvard University. 
Leadership team

Dr Brett Dale DBA
Chief Executive Officer
Dr Brett Dale is the AMA Queensland CEO and brings decades of experience of working in health, education, advocacy, training and membership organisations.
Brett is a former Army medic with numerous postings including the Army School of Health in Victoria and deployments to Bougainville and Iraq.
During his time in Defence, he worked in all levels of health care - emergency, primary care and hospital level health facilities - and was able to build an understanding of the whole health ecosystem.
Brett held a clinical role in Bougainville and was part of a combined multinational health team supporting health services in the region after the crisis in the 1990s.
In Iraq, he was part of the mission to rebuild local defence capacity by setting up the Iraqi Support Service Institute.
This experience in the Defence sector built transferable skills for Brett that are relevant to the health fraternity.
"Defence is really amazing at team building; it has great capability of having a strategic, collective focus. I believe the health fraternity is like that as well, with the wellbeing of people uppermost in their minds," he said.
"Every time I talk about going back into the health sector, it has much to do with purpose. There's no greater purpose than changing health outcomes for Australians."
In 2012, Brett was appointed CEO of Northern Territory General Practice Education, where he was responsible for GP training and GP registrar workforce distribution across the Top End.
In 2016, he returned to Brisbane to lead Queensland's Motor Trades Association, where he ran one of the largest education and training providers in the state, the MTA Institute.
With a Doctorate in Change Management and Intrapreneurship, Brett is strongly focused on collaboration, communication and innovation to drive positive change and achieve results.
He is committed to continuing AMA Queensland's significant standing and reputation for progressing the state's health agenda and is keen to grow the organisation by putting members front and centre.
Brett intends to lead AMA Queensland with high standards, a determined and daring spirit, and preparedness to renew and reinvigorate.

Filomena Ferlan
General Manager - Corporate Services
As a CPA qualified accountant, Filomena has worked for not-for-profit/membership organisations for most of her working life, including over 20 years at AMA Queensland. Her current role includes management of the finance, administration, information technology and business support services.
Filomena enjoys the challenges and variety of her role. She is customer service focused, often juggles many hats, strives to always meet deadlines and has the ability to stay calm under pressure.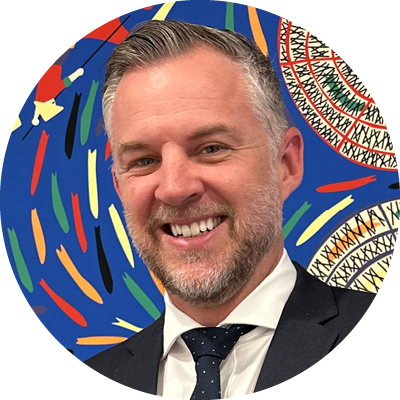 Paul Kulpa MBA BBus (Marketing)
General Manager - AMA Education and Training Institute
Paul has worked in various management roles in not-for-profit and government agencies with over 25 years of experience in skilling and workforce development dealing with government contracts, corporate business policy and the development and implementation of training processes.
Paul previously worked at the Motor Trades Assocation of Queensland (MTAQ) and held various positions within the group, including the Director Industry Initiatives, General Manager of Training in MTA Institute and the General Manager of Innovation in MTAiQ, Australia's first automotive innovation hub.
In addition to his MBA and Bachelor of Business, Paul also a Graduate Certificate in Business, Graduate Certificate in Veterans' Law, Diploma of Market Research, Diploma of Export Management and a Cert IV in Training and Assessment.