AMA announces election platform
The AMA has announced its 'election platform' for health reform it says any responsible in-coming government should adopt to improve Australia's health care system.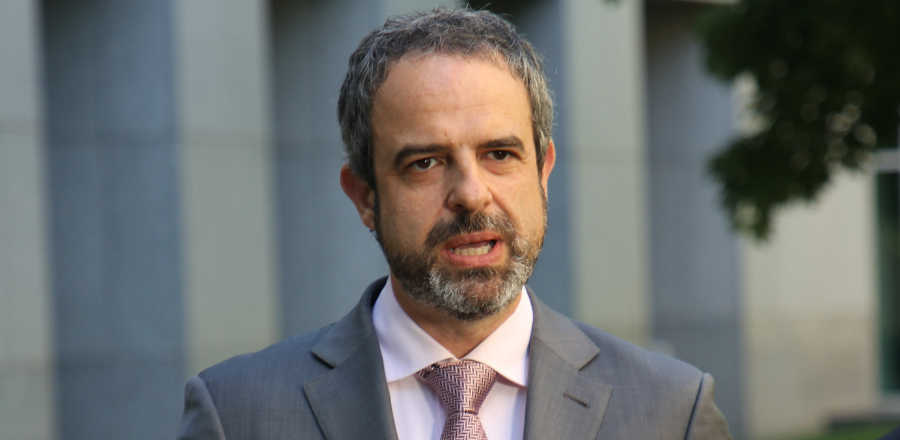 The election platform, based on the AMA's Vision for Australia's Heath, outlines areas of the health system in need of reform if Australia is to maintain its standing as a provider of world-class health care.
The AMA is putting the two major political parties on notice their election promises on health will be score-carded against the AMA blueprint at the end of the election campaign.
AMA President Dr Omar Khorshid has sent the platform to both Prime Minister, Scott Morrison and Leader of the Opposition, Anthony Albanese offering the blueprint and effectively giving notice on what the AMA will be campaigning for throughout the term of the new government.
The platform, the AMA's 2022 Federal Election Statement, outlines measures to improve primary care, public hospitals and private health with an emphasis on universal access to healthcare and harnessing technology for a future sustainable system.
"The AMA's election platform informs our leaders of what they should introduce as election commitments, if they want to improve healthcare for all Australians and we'll be calling out where their election promises fall short," Dr Khorshid said.
"We've proposed sensible and targeted initiatives, backed up by unique research, that will help fix our health system based on the AMA's five policy themes: general practice, public hospitals, private health, a health system for all, and a health system for the future.
"The budget and budget reply gave us some indication of where the next government will direct health dollars, but we're yet to see meaningful commitments on primary care and any willingness at all from either party to rethink current funding arrangements which are failing our public hospitals, as our clear the hospital logjam has so clearly shown," Dr Khorshid said.
In a 2021 comparison of the performance of health care systems of 11 high-income countries, Australia was ranked third behind Norway and the Netherlands, but slipped to eighth position - i.e, below average - on access to healthcare on affordability and timeliness indicators.
In measures of preventive care, safe care, coordinated care, and engagement and patient preferences, Australia was ranked middle.
"Australia shouldn't be complacent with its healthcare system and we are already seeing it slip in some rankings." Dr Khorshid said.
"The AMA has done its homework. We know there needs to be a focus on prevention, equity, access and technology, with general practice and primary care at the heart of the health system to deliver world-class health to all Australians.
"It's not that much to ask. Our politicians should be able to deliver the health care Australians deserve," Dr Khorshid said.
The AMA's 2020 Federal Election Statement can be read here
The AMA's Vision for Australia's Health can be read here
The AMA's Prescription for Private Health research report is available here
The AMA's Putting health care back into aged care report is available here
The AMA's Sickly-Sweet campaign, and A Tax on Sugar-sweetened Beverages research report is available here
The AMA's Clear the Logjam campaign, and Public Hospitals: Cycles of Crisis research report is available here.