As election nears, AMA members are asked to give campaigns a boost
With the federal election around the corner members are invited to share material from the AMA's key campaigns.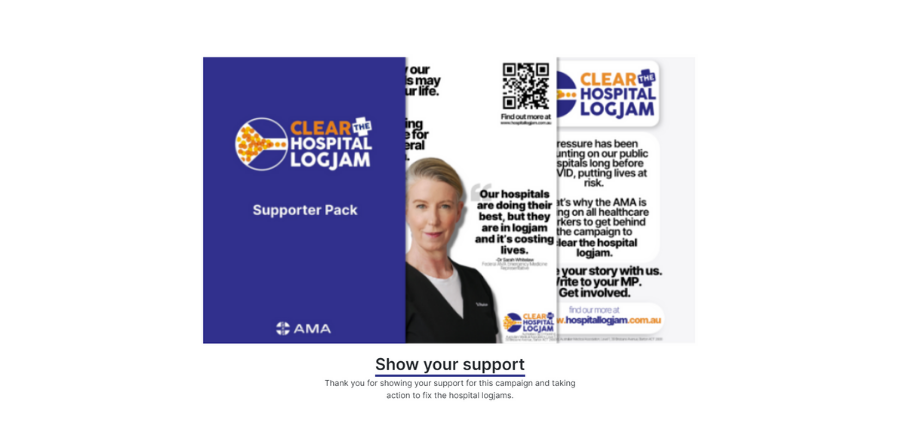 With only two weeks until the May 21 Federal Election and neither of the major parties having made major health policy commitments, the AMA invites members to share materials from its major campaigns, Clear the Hospital Logjam, and Modernise Medicare.
The Modernise Medicare campaign advocates for the AMA's primary care plan to deliver 'more care, more time, and more health' to patients. The campaign website includes posters which members can download and print to display in their workplaces.
The Clear the Hospital Logjam campaign calls for public hospital funding reform and includes the 'hospital logjam finder' which allows Australians to find out how their nearest hospital is coping, and a tool to contact their local MP to seek a commitment for funding reform. Members are invited to download and share the campaign materials, which includes a supporter pack, social media graphics, and posters.