Q&A with Dr Andrew Miller (Canberra Doctor - May/June 2017)
For the first in a series of quick Q&As with doctors in the Canberra region we thought we'd ask Dr Andrew Miller, a former AMA (ACT) President and incoming President of the College of Dermatologists, a few questions about his career, his take on current health issues and his favourite comfort foods.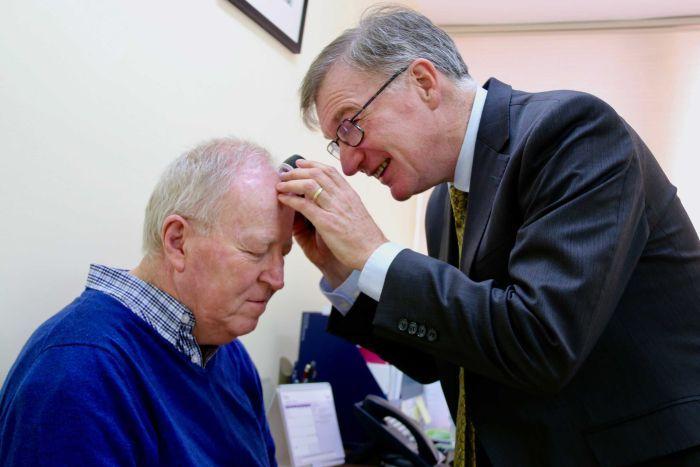 Q: Why did you pursue a career in medicine and why did you choose dermatology?
My parents tell me that I idolised our family doctor; apparently as a small child I wondered out loud that he must have been very clever because his head was growing out through his hair.
Medicine just seemed a natural fit, it was never a conscious decision, I never had any doubt that I would not be a doctor. As for dermatology; as a medical student at St Vincents in Sydney I was struck by the amazing clinical skills and confidence of the dermatologists there; the impression never left me and after a period in general practice I felt myself drawn back to it.
Q: If you weren't a Doctor, what would you be?
Apparently before I announced at about three that I was going to be a doctor it was a policeman.
Q: Tell us about an event or person that has had a lasting influence on your career.
It was my worst ever day as a doctor: PGY3 in a country town, the only RMO in a base hospital with all the other doctors in town actually out of town. Simultaneous severe car accidents at each end of town and suddenly a department full of serious injuries and an infarct walking through the door (he had to walk to hospital because there were no emergency services left). I had to make the decision as a 26 year old to not attempt to treat a young girl appallingly injured in one of the accidents because we did not have the staff to deal with her as well as everyone else. She died. The decision I had to make haunted me for years although I know it was the only way I could prevent other deaths; but it taught me that at the end of the day we all need to be able to make decisions and stand by them. That is why we are doctors. There is good stuff and bad stuff every day, there is great responsibility but it is also an incredible privilege. I wouldn't be doing anything else for quids.
Q: In your view, what are the pressing issues facing the profession? And for Dermatology?
For medicine in general I am concerned about the commoditisation of our craft; increasingly policy makers see us as just interchangeable cogs in a wheel and we have allowed the community to believe that seeking medical care is as significant as getting a hair cut.
For dermatology, the single biggest threat relates to our workforce. Every medical administrator in the country wants to be able to access dermatology services; few are willing to pay for trainees and we are not meeting our workforce targets despite an incredible effort by the College and dermatologists around the country.
Q: Notwithstanding the importance of living a healthy lifestyle, what would you say is your favourite comfort meal and will you bring a plate to the next Board meeting?
I have to admit to a weakness for fish and chips. Out of concern for my fellow Board members any plate would have to be high fibre, low GI, low salt . . . .