Prof Nick Glasgow: the joy of General Practice (Canberra Doctor - Family Doctor Week 2017)
Prof Nick Glasgow, speaking at the ANUMSS Graduation Ball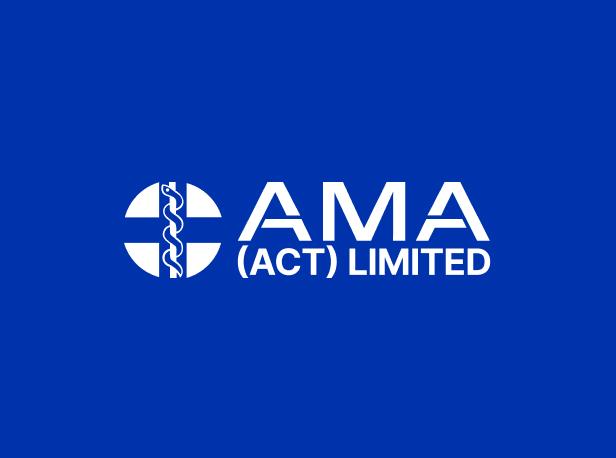 "To me, the great joy of general practice is getting to know a group of people over time and getting insight into their individual lives," says Professor Nicholas Glasgow, general practitioner, researcher in the field of family medicine and, until December of last year, Dean of the ANU Medical School.
"General practice provided me with a richness, in a relational sense, that couldn't come from interacting with a patient over the course of just one episode of care."
By his own admission, Nick Glasgow's medical career has been guided, both clinically and academically, by this simple truth.
In light of Family Doctor Week, we consider the opportunities general practice has provided Prof Glasgow. As he readily admits, at the start of his career he could not have envisaged becoming dean of a medical school, "When I was at medical school, or even when I was working as a GP after leaving medical school, If you'd said I would be working as Dean of the Australian National University I probably would have fallen around laughing. Because it wouldn't even have been on my horizon of things I wanted to do - but the way my career has unfolded, one thing led to another and there it was."
The combination of compassion, taking opportunities when they arise and hard work are recurrent themes in Nick Glasgow's life.
Early Days
Nick's early years were spent in his hometown of Auckland. The son of a distinguished local neurologist, he graduated from the University of Auckland in 1981 and after his early post-graduate years, commenced training in paediatrics.
Looking back on those days, Nick reflected that after a while "the thought of only ever seeing children for the rest of my working life made me question whether paediatrics was really for me. In the end, I thought I'd prefer to see more breadth than paediatrics offered."
As it happened, an opportunity to join an established family practice in Auckland arose and that proved decisive, "When I got that call, an offer to work in general practice, I was like 'yes, that is what I'd like to do'. So I ended up going into general practice and it's a decision I've never regretted."
The Auckland GP
Nick joined the RNZGP in 1987 and gained his Fellowship in 1991. He developed special interests in alcohol and drug addiction, aged care, management of dementia in a community setting and domiciliary palliative care. In addition, Nick was involved with the Doctors Health Advisory Service and served as a Police Medical Officer.
From 1990 until 1992 he was Censor for the Part 1 RNZCGP, with responsibility for the design, implementation and assessment processes relating to the examination. From this role it was a natural progression for Nick to become increasingly interested in the academic aspects of general practice including clinical problem solving, dealing with uncertainty and communication skills.
An Opportunity Arises
In 1993, after ten years working full-time in general practice in Auckland, an opportunity arose for Nick to take up an academic appointment in the newly-formed Department of Family Medicine at the University of the United Arab Emirates.
Up to that point, both Nick and wife Jennifer had lived in New Zealand all of their lives but summing up the approach they took he says, "We looked at it and thought, well it could be an adventure, or of course it could all go south but if we don't try, we won't know."
So with four small children in tow, confident that if the move didn't work out something else would come up, the Glasgow family moved to the UAE and Nick was appointed an Assistant Professor in the Department of Family Medicine.
And as it turned out this was one of the most important decisions in Nick Glasgow's career.
An Academic Career Starts
For four years, Prof Glasgow worked in academic family medicine in all its elements - teaching, research and provision of clinical services. The newly-formed Department of Family Medicine had attracted a number of prominent expat academic general practitioners from many parts of the world. Many of those academics in the Department became, not only colleagues but mentors.
"There was this group of people who were just extraordinary in terms of the richness of their experience of academic general practice and who had networks all over the world. They were prepared to share their insights with me, mentor me and back me," Prof Glasgow said.
"They were tremendously helpful in shaping who I became as an academic GP." he added of his colleagues in the UAE.
It was more than just medical knowledge Nick gained during his time in the UAE, "I think it opened our eyes to the world. I mean we thought we were pretty worldly living in New Zealand. But really we didn't know much at all." he reflects.
Nick Glasgow Comes to Canberra
Prof Nick Glasgow in 1997 at the time of his arrival in Canberra
After four years in the UAE, 1997 saw the Glasgow family move to Canberra for Nick to take up the position of Associate Professor of General Practice at the Canberra Clinical School. In that role, he led the development of the community and rural programs for firstly, the Clinical School and then, when it started in 2002, the ANU Medical School.
In 2003, Nick was appointed Professor and Foundation Director of the Australian Primary Healthcare Research Institute. The research agenda of the Institute focused on health services research and the nexus between research evidence and policy formulation.
After the foundation Dean of the ANU medical school, Professor Paul Gatenby, stepped down in 2008, Prof Nick Glasgow was appointed to the role.
'Dean' Glasgow
Nick Glasgow was Dean of the ANU Medical School from 2008 until he officially stepped down at the end of last year. Of the ten years the ANU medical school has graduated new doctors, he was dean for nine of those years.
While Nick is clear that being the dean was overwhelmingly a rewarding experience, there were certainly challenges along the way, "All universities want a medical school believing it will add prestige and be a symbol of their success. When, however, they actually get a medical school they realise it needs to be cross-subsidised and is expensive to run."
From the new Dean's perspective, it was important that colleagues, fellow academics, and other senior university staff and external stakeholders saw the medical school as a necessary addition to the ANU; an opportunity to build on the university's already significant national and international reputation. Prof Glasgow readily acknowledges the difficulty for other academic colleges at the ANU to be giving up funding in order to subsidise the new medical school, "It was my role as Dean to articulate those arguments on behalf of the medical school, both with the university and with the health sector." he explains.
Despite its challenges, Nick's experience at the ANU was enriching and exciting; the opportunity to learn from and work with leaders across various disciplines and to tackle national and global problems and, within the medical school itself, the chance to see graduates doing great work.
The Future of Medicine
When asked what he thinks of the future of medicine, Nick identifies the increasing presence of data in the therapeutic environment as key. He believes we are moving into what can be described as a ''world of increasingly data driven care" which, in itself, is not a bad thing, unless data driven care becomes all there is, "If we lose sight of the relational aspects of medicine, I think we will lose something very important."
The trap may well be that data has over promised what it can deliver, "I'm not arguing we shouldn't embrace the advantages of big data, that should continue, but I am arguing that the delivery of good healthcare will depend on good human interactions, for a lot longer, I think, than some might feel."
What's Next?
While Nick Glasgow has already resumed active involvement in some longstanding areas of interest, one thing's for certain – he sees his future in Canberra. After more than 20 years living and working in the National Capital, Nick feels that it's home, "I've been very privileged in Canberra and yep, this is our home now."
Nick and Jennifer's four children are based in Canberra or Sydney so the family's close too.
Nick's other interests include his dedication to exercise – generally on his bike or giving the cardio machines a workout at his local gym and it's no surprise that anyone with a Kiwi heritage is going to remain a not-so-secret All Black supporter.
Now that's the best of both worlds!
Clinical Practice
In terms of clinical practice, Prof Glasgow has returned to an area he's had an interest in since his early days as a GP in Auckland – palliative medicine, "although it's about people dying, palliative medicine is a discipline where getting to know the individual is fundamentally important. It resonates very much with me and what I like about general practice".
In its simplest form, Nick Glasgow describes both palliative medicine and general practice as "dealing with the human condition."
In His Own Words
Writing in the Canberra Doctor edition of December 2007, Prof Glasgow describes the approach he intended to take as Dean, an approach that again reflects those themes referred to earlier - compassion, opportunity and hard work:
"How important to the practice of medicine is the art of giving a sense of time and space to those with whom we interact, of conveying a sense of being valued and heard. Excellent science must remain the foundation of medical knowledge.
The translation of this knowledge into practice will necessarily involve new and often complex technologies. Healing, in its broadest sense, will be promoted when medical science and technology is applied with true compassion, and the ANU Medical School will not lose sight of this."
Thank you Professor Nick Glasgow.
*By Soumya Jyoti