Medical Musings - (Canberra Doctor - May/June 2017)
Since my last column for Canberra Doctor, two important events have occurred. The first was our Annual General Meeting (AGM), held at the Realm Hotel at the end of May. The second, the ACT Government budget.
The AGM was an excellent night, and was well-attended. We were fortunate to have some VIP guests, among them our guest speaker Professor Brendan Murphy, Australia's Chief Medical Officer. Professor Murphy gave a thought-provoking talk covering a lot of ground, including the issue of medical workforce and the vexed My Health eHealth record. It was a great pleasure to give the President's Award to well-known Canberra General Practitioner Dr Martin Liedvogel, from Fisher Family Practice.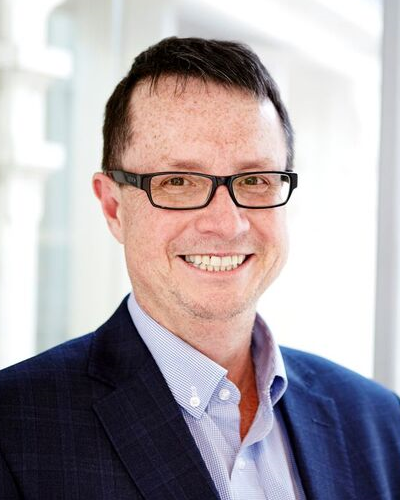 Dr Martin Liedvogel, Canberra GP and recipient of the 2016 President's Award
Of the issues we discussed that night, the wellbeing of doctors was an important one. Canberra's doctors provide an outstanding service to the patients they serve across the ACT – but it can be a very stressful and difficult role. You will be aware that the AMA (ACT) – led by our excellent workplace experts Tony Chase and Anish Prasad – are representing junior doctors in award negotiations with ACT Health. We also have a broader role in advocating for a workplace culture we can be proud of. This was discussed on the night, and all present indicated their strong support for our Doctors in Training.
Mandatory Reporting
An important issue that was discussed was the unintended consequences of 'mandatory reporting,' consequences now widely recognised as being bad for doctors. Although well-intentioned, it is clear that these laws need reform. The national reporting legislation came into force with creation of the Medical Board of Australia back in 2010, and in the wake of the fallout from events involving one of my craft group in Bega. Political pressure was brought to bear at the time, taking the position that the harms perpetrated by Dr Reeves would have been prevented if doctors had to report concerns about their colleagues. Doctors thereafter had an explicit legal obligation to report colleagues who could be 'putting the public at risk.' The exception was the state of Western Australia, to their credit.
At the time, the AMA voiced alarm that by interfering with the doctor-patient relationship when doctors treated their own, colleagues with mental health issues, or substance misuse problems would avoid the treatment they needed for fear of coming before the Medical Board.
Many professional groups now see the fatal flaw in mandatory reporting laws, and I was pleased to see my friend and fellow obstetrician Dr Greg Kesby, Chair of the Medical Board of NSW, publicly support changes to mandatory reporting laws to exempt doctors reporting colleagues under their care. According to Dr Kesby, "such changes would not diminish protection of the public but instead … enhance the level of protection by encouraging medical practitioners to seek and engage in appropriate healthcare." Hear hear!
Budget blues
The ACT Government budget was a mixed bag, with some good and some disappointing aspects. While additional funding for the Centenary Hospital for Women and Children is certainly welcome, it is overdue. Lessons from that project need to be learned when designing the so-called SPIRE Centre. Engaging those who actually work in the facility, and valuing their input, is fundamental to the success of the project.
The Government earmarked just over one million dollars in capital grants over three years to assist Canberra's general practices deliver bulk-billing to certain parts of the territory. For those Canberrans to whom bulk-billing is particularly important – people with chronic diseases and those under financial stress – the funding available doesn't exactly seem like very much. It is, however, a start and an admission from the ACT Government that general practice is not just a Commonwealth issue and that it can offer incentives to Canberra's busy GPs.
Mental Health
Of greater concern is the true crisis in mental health services of the ACT. There was increased funding for mental health services in the budget, but the well-recognised crisis in child and adolescent mental health services seems no closer to being addressed properly. In the wake of the budget's release I spent time speaking on ABC local radio and the stories from listeners in families who were struggling with mental health issues were absolutely heartbreaking. Initiatives such as the Office of Mental Health (of which not much is known at the moment) and new physical and psychological check-ups for year seven students are, again, positive signals but they do little to solve the major problems facing Canberrans.
It is no exaggeration to use the term 'crisis' when talking about mental health services here in the ACT. This is a great concern to the AMA (ACT) and to local representatives of the College of Psychiatrists. There is an urgent need for a comprehensive medical workforce strategy in both public and private settings, and this must include planning for the all-important leadership roles. Expect to hear a lot more about these issues over the coming weeks.
David Nott
In this edition of Canberra Doctor, we feature an article by David Nott on the History of Cardiac Surgery in Canberra. I commend the article to you and thank David for his contribution.
One year down…
I am now well into my second year as President of the AMA (ACT). The learning curve has been tremendous, but I have such a broad appreciation of the issues facing Canberra's doctors that the experience has been fantastic. Everybody has been extremely supportive and keen to share their stories. Thanks again for a wonderful year.