Making sense of the 'vaginal mesh scandal' - (Canberra Doctor - September 2017)
"Pelvic devices developed in Australia from the 1980s and 1990s are at the centre of a global medical scandal that includes regulatory failure, and allegations of research fraud and experimental surgery on women in multiple countries." Sydney Morning Herald, March 14, 2017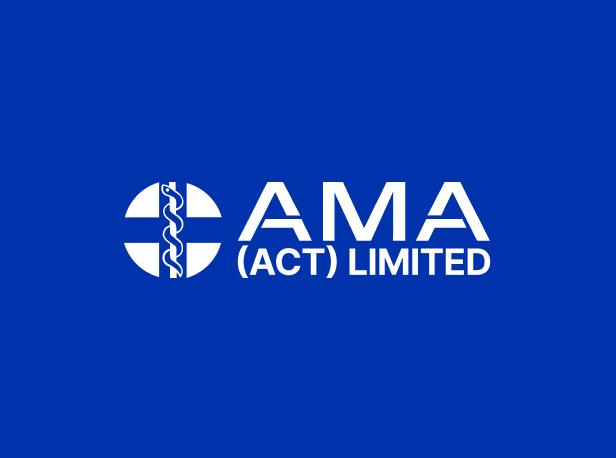 "The biggest medical scandal for Australian women since thalidomide…" was the way Senator Derryn Hinch described the use of vaginal mesh kits by gynaecologists. He implored that the use of mesh be "halted" because it was "crippling people for life."
In Scotland, the use of mesh was banned in 2014 in response to calls from the Scottish Mesh Survivors campaign. The Scottish Health Secretary Shone Robison issued a national apology to women "left in severe pain" by mesh operations. In New Zealand, the support group Mesh Down Under has been vocal in its condemnation of mesh. Member Lyn Blucher told The Guardian that her life has been a "living hell" since she underwent vaginal mesh surgery. She has been left with "no control over her bowel or bladder." Ms Blucher said that she was too ashamed to leave her home, had to sell her business, and has been unable to have intercourse for eight years.
More than 700 women have joined a class action, run by Shine Lawyers, against mesh kit manufacturer Johnson&Johnson. A Senate Inquiry into transvaginal mesh is underway in Australia. Most of the popular mesh kits have been withdrawn from the market.
Allegations have been made that Australian women were used as "guinea pigs" and that after the 'experimental surgery' they felt that they were "dying a very slow and agonising death. The use of vaginal mesh was "one of the greatest … abuses of mothers in Australia's history," said Senator Hinch in a speech to Parliament.
How on earth has it come to this? And how have Australia's gynaecologists found themselves caught up in such a terrible situation?
A common problem
Pelvic organ prolapse and stress urinary incontinence can be dreadful problems for women and are common. It has been estimated that half of all women will have either symptoms or signs of prolapse after the menopause. Studies suggest that somewhere between 10 and 15% of women in developed countries will undergo surgery for prolapse during their lives.
Most of the 'traditional' surgical treatments for prolapse and incontinence were thought to yield uninspiring results for women. According to Professor Malcolm Frazer, one of Australia's foremost urogynaecologists, "towards the end of the 1990s, publications appeared that seemed to confirm what now seems set as a dogmatic assertion: all conventional vaginal surgeries for the correction of prolapse have unacceptably high failure rates."
Many gynaecologists had the experience of operating next to general surgeons, and would see mesh used liberally in hernia repair procedures, "the evidence appeared overwhelming that new procedures were required to replace the seemingly dated and unsatisfactory vaginal repairs – and the key to increased durability would be polypropylene mesh," says Professor Frazer.
First things first
Mesh was first introduced in the form of 'tapes' or 'slings' used to treat urinary incontinence. The older operations, most notably the Birch procedure, were notorious for complications. They were also not particularly effective for many women.
The surgical treatment of stress urinary incontinence – placing a tape behind the pubic bones, in the space in front of the bladder, then looping in across the mid-urethra – was a revolution for many gynaecologists. The procedure was relatively easy to master, had few immediate complications, and produced good results. For many women, confidence and continence were restored after years of embarrassing and unpleasant symptoms.
The success of mid-urethral tapes in treating the previously difficult-to-manage problem of stress incontinence inspired many to take up the use of mesh kits as part of their surgical approach to incontinence. With the enthusiastic embrace of mesh kits for prolapse surgery, newer kits were developed and released onto the market.
It is an old maxim in medicine that when there are many treatments for a problem, none of them are perfect. So it was with mesh. In particular, the early 'heavy' meshes were knitted, multifilament, and microporous. All of these qualities made them more likely to harbor infection. The newer mesh kits were lighter, woven, monofilament, and microporous.
The role of the TGA
The role of the TGA – or Therapeutic Goods Administration – is to regulate medical devices, and ensure they are safe and fit for their intended purpose. Mesh had a long history of safety in general surgery, and there were few barriers to new mesh kits being released onto the market in Australia.
The TGA first approved mesh kits for use in prolapse surgery in 2003, but in retrospect the data used to attest to safety and efficacy were threadbare. According to Dr Chris Maher, a Queensland urogynaecologist and prominent author and mesh researcher, "innovation and patient safety could have been far more closely aligned… if both the TGA and specialists themselves had more thoroughly evaluated transvaginal meshes."
The current situation, with thousands of women suffering mesh complications, represents "a collective failure of both the TGA and specialists," according to Dr Maher. Those are damning words, and during evidence to the Senate Inquiry, TGA officials confirmed that more than 100 mesh devices were cleared for use, but had either cancelled the registration of more than 40 kits and placed conditions of sale on others.
What does it all mean?
Mesh for use vaginally has been around for more than 15 years now with more than 100,000 women having had tapes placed for urinary incontinence and close to 50,000 as part of a prolapse repair. What are the lessons from a story that has played out over a decade-and-a-half, and has led to a Senate Inquiry and wholesale litigation? As I write, another 'implantable' – the Essure™ device – has been recalled by the TGA in Australia amid worrying claims about its long-term effects. The stakes are very high for Australian women.
In the first instance, it is important to understand why mesh became so popular so quickly. Prolapse and urinary incontinence are common and many gynaecologists see women with these problems and try to help them. A sense that the older 'native tissue repairs' and suspension procedures, all using the woman's own tissues and suture material, gave sub-optimal results drove uptake.
For many, the mere fact that an implantable 'mesh kit' had been approved by the TGA brought reassurance. The sheer volume of mesh kits that came onto the market – I got the impression it was impossible to move at a gynaecology conference trade display without bumping into a mesh booth – was soothing as well.
However, by 2007 RANZCOG had released warnings to those who were using mesh. The warnings covered all of the issues that subsequently have come out during the litigation and Senate Inquiry. That women needed to be very carefully assessed before the use of mesh was contemplated, that consent and documentation had to be scrupulous and that training in the use of mesh needed to be good.
The most recent Cochrane Review of mesh for prolapse surgery is blunt – there is little or no evidence that mesh improves outcomes of prolapse surgery over traditional native tissue repair. Indeed, the Cochrane reviewers were so concerned after they reviewed the best available evidence that they recommended mesh surgery should only be performed as part of a properly-run clinical trial with ethics approval. This is an extraordinary position for a product that was easily available and heavily marketed.
The situation is, fortunately, different with tapes for urinary incontinence. Even in Scotland, where all mesh was banned, the final report to the Scottish Independent Review was released earlier this year - after an exhaustive investigation process - and among its conclusions:
"In the case of surgical treatment for SUI, a review of the different sources of evidence has led us to recommend that women must be offered all appropriate treatments (mesh and non-mesh) as well as the information to make informed choices."
"No surgical procedure is without risk," says urogynaecologist Professor Malcolm Frazer. "But what is an 'acceptable' risk and what is an 'unacceptable' risk? This is a critical topic and goes to the heart of this discussion. Everything comes at a price."
Fortune favours the lily-livered…
I well remember going to a RANZCOG surgical meeting in 2008 and being berated by a 'mesh expert' that because I didn't use mesh in prolapse surgery, I was a 'late adopter' who was denying women the best treatment. It was a shock to be told this at the time, but I held firm and am very glad that, ultimately, I opted not to use mesh in prolapse surgery.
There was a pervading sense in the media (and social media especially) that 'the profession' had let some of the most vulnerable women in Australia down. One of my first actions as RANZCOG President was to issue an apology to women who had adverse outcomes from mesh surgery. Because of my profile in mesh surgery, I am now asked to assess women who have had mesh surgery and are worried about their long-term fate.
The Senate Inquiry is due to report at the end of this year. By the time you read this, I will have appeared before the Inquiry to give evidence as College President. RANZCOG is one of the last groups to give evidence, and I'm definitely not looking forward to it.
Hopefully, though, out of the entire 15 year saga, improvements will arise in the way medical implantables are released to the market, how their use is taught to doctors, and how their long-term outcomes are monitored.
"If a simple and safe surgical method of treatment wasn't quite as 'good' at fixing the problem, how do we trade off the simplicity - and lack of patient morbidity - against the lesser effectiveness?" asks Malcolm Frazer. "What tools can be used to perform such a balancing act? How 'less effective' is it allowed to be before a technique is discredited and we say, 'it's not worth it'? Are there worse things following a pelvic floor repair than failure?
-Prof Steve Robson