Launch of AMA ACT Climate Change and Health Special Interest Group
29 Apr 2021
Human health is ultimately dependent on the health of the planet and its ecosystem. The AMA recognises the latest findings regarding the science of climate change, the role of humans, past observations and future projections. The consequences of climate change have serious direct and indirect, observed and projected health impacts both globally and in Australia. There is inequity in the distribution of these health impacts both within and between countries, with some groups being particularly vulnerable.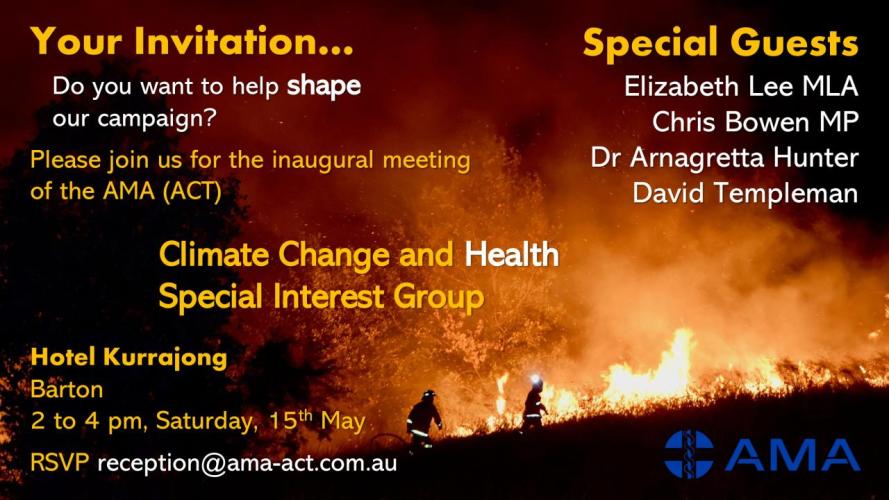 It's for these reasons that AMA ACT has decided to launch our Climate Change and Health Special Interest Group and I'd like to invite you to attend our inaugural meeting at the Hotel Kurrajong, National Circuit, Barton from 2pm on Saturday 15 May (details and RSVP below). Helping us launch the Special Interest Group will be:
Elizabeth Lee MLA, Leader of the Canberra Liberals
Chris Bowen MP, ALP Shadow Minister for Climate Change and Energy
Dr Arnagretta Hunter, ANU Institute for Climate, Energy and Disaster Solutions
David Templeman, Emergency Leaders for Climate Action.
Prof Steve Robson
AMA ACT Climate Change and Health SIG