AMA Public Health Award 2020 - call for nominations
The AMA is seeking nominations of people or groups who have made an extraordinary contribution to health care and public health.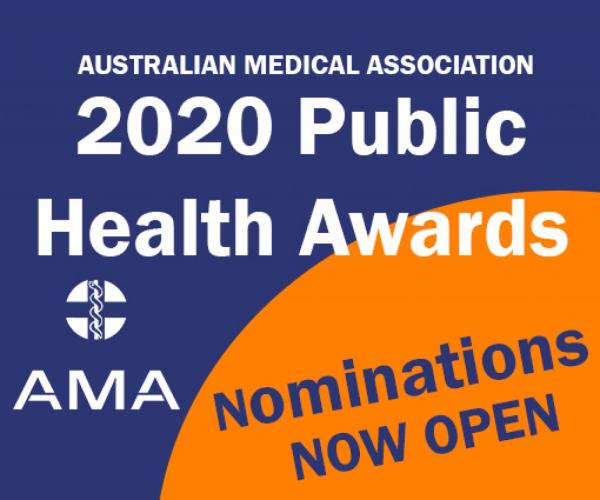 Recipients will be invited to attend the 2020 AMA National Conference in Canberra in May 2020, where the awards will be presented. The AMA may contribute to travel costs for recipients to attend the presentation.
In the year following the presentation of the awards, recipients will have the opportunity to participate in interviews with interested media, and engage in AMA supported activities promoting their work in their field of expertise.
All rewards are presented, pending a sufficient quantity and/or quality of nominations being received in each category.
Please click on the button below for information on categories and how to make your nominations.