AMA calls for judicial inquiry into workplace culture of ACT Health
The peak body for doctors in the ACT has called for the territory equivalent of a royal commission into the workplace culture of Canberra's health system, citing a "litany of missteps, maladministration, bullying complaints" over the past year.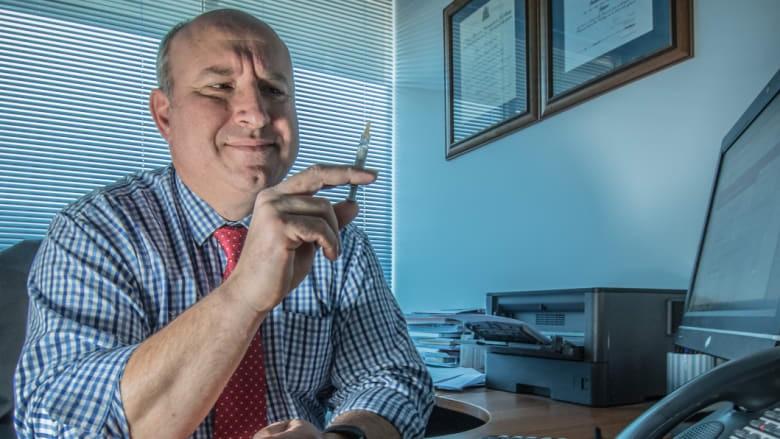 Australian Medical Association ACT president Dr Antonio Di Dio said the shock resignation of new Health Services boss Janet Anderson three days after she was announced in the job "spoke of an organisation that cannot go a month without something going wrong".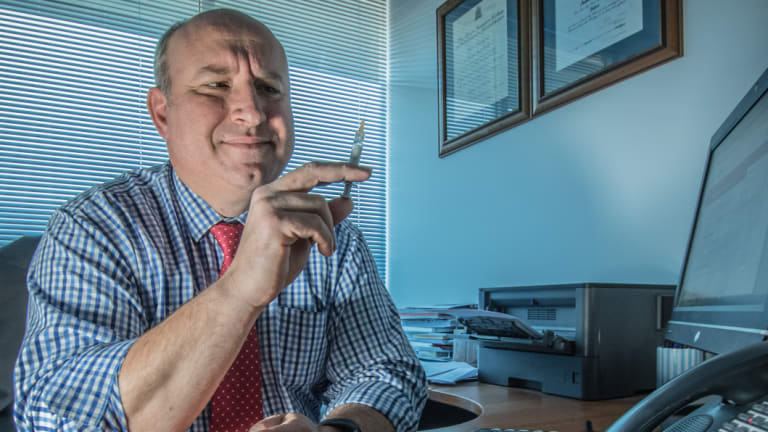 Dr Di Dio said while Ms Anderson's resignation did not seem to be the fault of government, and Health Minister Meegan Fitzharris was working hard to address the problems within the health system, it was time for a third party with broad powers to scrutinise the troubled sector.
"I think the minister and her team need a great deal of support and an external view to give a great deal of advice on how to improve the culture and governance," Dr Di Dio said.
He said the association had reluctantly come to the position that a judicial inquiry was required, after the health directorate failed to take any effective action against the bullying culture.
He said ACT Health stumbled from "crisis to crisis", including the loss of the previous director-general, the removal of several long-serving executives by said director-general, and multiple workplace disputes and allegations of maladministration and bullying.
He also pointed to the failed preliminary accreditation report for ACT Health from March, including 33 serious failures (the hospital has since gained accrediation for the next three years); the downgrading of training accreditation in radiology that meant the department's rating fell from A to D; and the ongoing chaos and workplace disputation in radiology including complaints of bullying and multiple public interest disclosures.
The ACT Opposition has previously said a board of inquiry is needed to stamp out systemic bullying within the territory's health system.
However, the doctors association wants the inquiry to be wider than just bullying, as Dr Di Dio said that was just a symptom of a poor workplace culture.
Dr Di Dio said the failure to deal with commonplace workplace issues - such as enterprise bargaining for junior doctors, where there had been 27 meetings and no resolution - showed there were deep issues with the health bureaucracy.
He said while the inquiry's major focus should be workplace culture, it should also look at bullying and harassment specifically across both the public and private health sectors.
"When poor culture and bullying goes on for a long period of time, it becomes almost impossible to fix internally and becomes utterly entrenched and powerful," he said.
Ms Fitzharris has said an inquiry would likely cost tens of millions of dollars, and she would prefer that money to be spent on frontline staff.
However Dr Dio said that it was an opportunity cost.
"We do not consider [it] would be tens of millions dollars and even if was very expensive, it would cost less than the enormous cost of bullying, poor culture and poor governance," Dr Dio said.
"That cost is immeasurable in terms of the loss of frontline talented staff, the failure of remaining staff to perform at the best ability but most important is the potential negative impact on patient care."
Ms Fitzharris previously dismissed the Opposition's calls for a board of inquiry as a "political stunt" and quashed the suggestion of a lower level inquiry, saying steps were already being taken to address cultural issues within ACT Health.
Ms Fitzharris said she met with the AMA board over the weekend.
''We need to ensure we are looking after our people within ACT Health as well as our patients,'' she said.
''Over the past few months the organisation has changed dramatically, implementing sustainable systems and processes that provide direction and strong governance from both a corporate and clinical governance perspective.
''I intend to establish two separate processes, one to provide an independent process for staff and stakeholders to come forward, the other for clinical leaders to provide advice to me on how we continue to deliver a high-performing health system to our community.''
ACT Greens leader Shane Rattenbury has said he did not believe the resolution of complaints required "the equivalent time and resources of a Royal Commission".