A History of Cardiac Surgery in Canberra (Canberra Doctor - May/June 2017)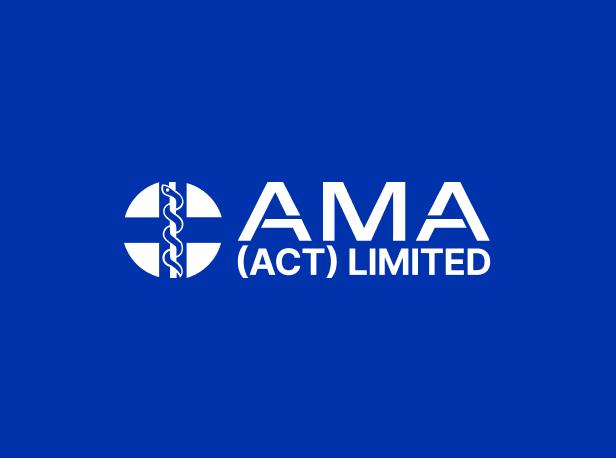 On 23 February 2008, a ceremony in the cardiac surgery ward at The Canberra Hospital marked the first decade of the cardiac surgery unit under the direction of Dr Peter Bissaker. The unit, while not the largest in Australia, is one of the country's most successful and efficient; this is how it became so.
Canberra 1962
I returned to Canberra in 1962 after four years in the UK and the USA learning what I could about chests and hearts. I set up as a thoracic surgeon, with an interest in cardiac trauma. The environment was welcoming and warm, as the Canberra Community Hospital was keen to see more specialists. One of the general surgeons, Peter Blaxland, was very helpful and provided welcome encouragement.
Of the few surgeons then in Canberra most felt there was probably no future for thoracic surgery and even less for open-heart surgery. To explore the future possibilities of cardiac surgery I put a number of proposals to the hospital board but there was no real support from physicians or cardiologists.
The standard response was that cardiac surgery was not for the ACT then, and probably never; there would never be sufficient work load. This attitude ignored the predicted future expansion of the city and region.
The start of my surgical practice in Canberra was slow, largely hernias, varicose veins and haemorrhoids and it was nine months before a friendly and perhaps courageous general practitioner referred a healthy young adult male with a large intra-pulmonary hydatid. What a good start - the first thoracotomy in Canberra, with a very satisfactory outcome. This young patient marked the beginning of a fairly busy thoracic surgical practice.
Preparing the ground
I maintained my interest in the chest and heart by visiting the Page Chest Pavilion, RPAH, and keeping up with the intra-cardiac anatomy. I had managed many stab wounds and blunt trauma to the heart, both in England and in Canberra, but without bypass capability and equipment and especially as my training was not adequate for open heart surgery, the major problem I was most likely to face was massive pulmonary embolism. Such a crisis sometimes indicated the Trendelenburg operation, gaining control of the inflow to the heart by clamping the pulmonary veins making it possible to open the pulmonary artery for embolectomy. I had never even seen one. It can be life-saving but is often unsuccessful. In fact, it is fairly straightforward, requiring speed and some familiarity within the open chest.
Consequently, I organized pulmonary embolectomy training sessions with the help of all the nursing staff, rehearsed the procedure in theatre, and established an emergency instrument tray and trolley just in case I was asked to help with such a case. We practised in the operating room, becoming familiar with the instruments until we felt we could make a reasonable attempt to save a dying patient.
Canberra's first almost intra-cardiac operation
In the late 1960s a massive pulmonary embolism occurred in one of my own patients, a very fit, slim, 28-year-old country woman. I had resected large right intra-pulmonary and right hepatic hydatids six days before. She did very well, and as she was getting ready to go home she experienced sudden crushing chest pain and profound dyspnoea. She was moribund when seen less than three minutes later. She appeared to have sustained a massive obstruction to the pulmonary circulation and was clearly dying. Surgical removal was the only way her life could have been saved.
Fortunately for us all, this disaster happened at 7am on a weekday, which meant there was a theatre free and staff on site. Our emergency plan worked well, the team was mobilized, the patient was transferred to theatre and I performed embolectomy using inflow occlusion. Two very large firm clots, one completely occluding the right main pulmonary artery, the other jammed in the left main and obstructing all but the left upper lobe were removed. She recovered well and after a fairly torrid postoperative course, she went home on the twentieth day. She had an uncomplicated convalescence.
Over the next few years I was asked to see five more patients with massive postoperative cardiovascular collapse due to pulmonary embolus, with three successful embolectomies.
A second surgeon
In the early 70's, distinguished cardio-thoracic and vascular surgeon Mr Lindsay Grigg arrived in Canberra. Lindsay had had a distinguished and most successful life as a cardiac and pulmonary surgeon. He had trained in Britain with some of the greats of British cardiac surgery, and had an enviable record as a cardiac surgeon at the Royal Melbourne Hospital, and in Entebbe, Uganda. It was a great joy to welcome a colleague and wonderful support and he has been an asset for Canberra.
Until he arrived I was on call all the time for thoracic emergencies, and now we could share the on-call roster. But even with support from cardiologists Marc Faunce and David Coles, we were still unable to persuade management, physicians and some other cardiologists to think about an open-heart unit to serve the predicted increase of the ACT population.
Dr David Coles OAM, cardiologist
Later, the concept was presented to Dr Ron Wells, then Acting General Superintendent of Canberra Hospital. Dr Wells was enthusiastic and during his brief stay in that position supported the project and even said it might be possible to use one of the operating theatres for limited preparatory work.
Obtaining the Equipment
The success we had with pulmonary embolectomies raised much interest. The hospital board sought the opinion of Marc Faunce and of Sir Harry Wunderly, one of the country's most senior thoracic physicians. They congratulated the team on its success and enthusiastically supported the recommendation to investigate the feasibility of an emergency cardiac support unit.
Dr Marc Faunce, a key supporter of the cardiac surgery unit
This was good news. Marc Faunce, Ken Downes, anaesthetist, and I made a number of trips to Sydney to gather information and talk to cardiac surgery teams. We visited Royal Prince Alfred, St Vincents and Prince Henry hospitals and Tuta instrument makers to discover what was available. All were extremely helpful and a selection of emergency equipment was examined.
After some consideration, it became apparent that the portable equipment seen would be unsuitable and consequently, SARNS modular units were purchased. Considerable cost saving was achieved by presenting the Canberra Hospital workshops with some of the basic constructional work of trolleys, heat exchangers etc. Electronic intravascular pressure monitors were also purchased, as was a locally produced heat exchange control unit. Stainless steel sheeting and even the wheels for the trolleys were purchased. The purchases were made and the hospital workshop commenced constructing trolleys.
Training - then more delays
Training was obviously required. TCH assisted by allowing the old hospital mortuary to be adapted as an experimental operating theatre and Professor Bede Morris, John Curtin School of Medical Research assisted in the setup.There were still problems. One of the first occupied us all for some time. After preparing the way for the use of our new equipment many of the specialists went cool on the project and there seemed to be inexplicable delays in getting the equipment organized and ready. Various staff changes seemed to complicate matters and then it was realized that most if not all the equipment was missing.Lindsay Grigg and I and many others initiated a lengthy search. Was the equipment shifted to a new venue, had it been deemed unserviceable, or had it mysteriously found its way elsewhere? The ACT Police agreed that the mystery seemed insoluble. The question was never answered and the equipment never found.
A third surgeon and a move
In 1991 I departed for a sabbatical year but before departing, I was fortunate in persuading Dr John Tharion to come to Canberra as my locum. John was a very experienced cardiothoracic surgeon, running open-heart units in India before coming to Australia. This was a most successful arrangement, particularly as, on my return we were able to persuade him to stay on as the third thoracic surgeon. Then the Royal Canberra Hospital closed and I believe this had a lot to do with some of our difficulties. The saviour of the cardiac surgery unit was Dr Janet Mould, the clinical superintendent of Woden Valley Hospital, (soon to become The Canberra Hospital). She had a clear vision of the potential for cardiac surgery in Canberra and was aware of not only the benefits for cardiac patients but also of the power of an open heart unit to raise the morale of the whole hospital.
In 1994 I was asked to form a wide-ranging committee to determine the needs in medical, nursing, allied health professional, and infrastructure required to establish a unit. My responsibilities as chair were shared with Dr Paul Christie, director of the anaesthetic department.The first task was to have input into the design of a dedicated operating suite, initially to be part of the developing National Capital Private Hospital. To be involved with the architects from the beginning was a great help. The completed operating suite included space for ancillary monitoring equipment and the pump. There was office space and a dedicated pump room, television and a surgeon's room. When the first procedures when done in 1998, the design proved most effective. Subsequently, in the development of TCH, much of the plan from NCPH was adapted to produce another very effective cardiac surgery suite.
Real progress
Advertisements for the positions of Cardiac Surgeon, Anaesthetist and Perfusionist were prepared and published. It was important to have the professional team involved at this stage. The committee received helpful advice from both Royal Prince Alfred and St Vincent's hospitals. Drs Harry Windsor and Mark Shanahan offered access to their theatres, not only to examine the equipment but also for Canberra nursing staff to work with the St Vincent's staff.
The committee had a lot of ground to cover. All the major equipment would require input and advice from the cardiac surgeon, yet to be appointed. It was heartening to read the replies to our first advertisement but the interview panel recommended that the positions should be readvertised. Several more surgeons applied but no-one was appointed. Some of the applicants found that the job was in the 'bush', the unit was not yet a going concern, too far from other units or from the University, or indeed 'too far from civilization'.
A unit at last!
I sought help from Drs Mark Shanahan and Alan Farnsworth at St Vincent's. Mark briefed me on Dr Peter Bissaker who was then at John Hunter Hospital, having set up the Cardiac surgery unit there in 1974. Peter was described as great asset to Newcastle, who was very happy with life there, and probably would not be interested in leaving. But I knew that Peter was a Canberra boy who might be persuaded to come south.
I tried headhunting and spent some time in Newcastle, visited the John Hunter and met Peter and his very effective team. I spent many very happy days in the operating room rapidly discovering that this unit was very, very good. The figures, results and particularly the morale were excellent. Later, I recounted to Peter the work we were doing to prepare for a new unit and that all we needed was a surgeon, and that there was a job in Canberra, setting up and running a new unit. Was he interested?
Peter had obviously given the matter much thought and told me he would enjoy the challenge, but there were some conditions. He would consider the offer if we could offer a post to his perfusionist, Ms Kay Collins. We were very happy to include Kay, who is a great support to both Peter and the unit and has been a total success. It was quite clear that Canberra had the nucleus of a top cardiac surgery team.
Another bonus was Dr Tim McKenzie. Early in his training he had worked as my registrar, but had gone to America to refine and add to his experience in cardiac surgery. He was in Boston specializing in limited access aortic valve surgery. He had heard about the nascent unit and when I contacted him to sound out his possible return to Canberra he was delighted, and I offered him the position as the second cardiac surgeon. He arrived soon after and proved to be most complementary to Peter. In 1998 the Cardiac Surgery Unit, The Canberra Hospital was born.
Acknowledgements
That this world-class cardiac surgery unit ever became a reality was the result of input from far too many professionals and experts to mention and thank, but whose involvement made this most effective unit possible. Special thanks go to Director, Dr Peter Bissaker, Drs Tim McKenzie, Keshav Bhattarai, and the senior perfusionist, Kay Manning and to all members of the unit.
David Nott (left) with Dr Peter Bissaker, Director of Cardiothoracic Surgery.
* The Canberra Doctor acknowledges and thanks Dr John Donovan, whose considerable time, effort and expertise was contributed in editing David Nott's original draft.