Prime Minister to address National Conference
The Prime Minister, the Hon Scott Morrison MP, will address the AMA's National Conference later this month, joining eminent international and national medical speakers convening to discuss health and medical issues in the context of a global pandemic.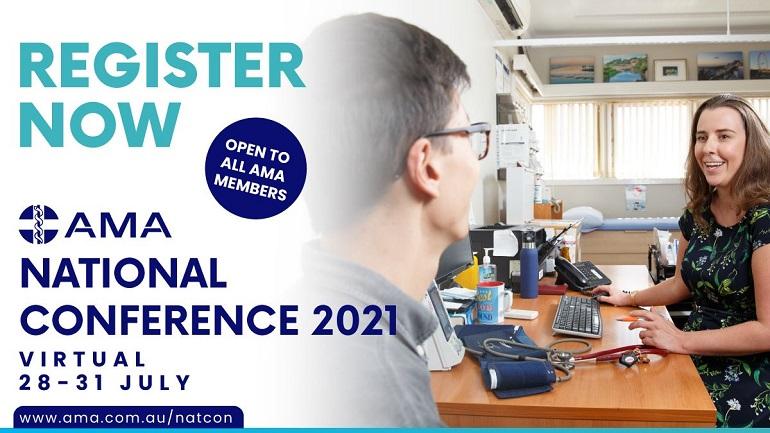 The Prime Minister will speak to the plenary session on day four of the conference, addressing the state of Australia's health and the latest on the pandemic response including the vaccine rollout.
With health policy under the spotlight globally, and COVID-19 causing national health emergencies across the globe, the conference will examine global responses and grapple with, among other issues, ethical questions of acceptable personal risk like whether doctors are still willing to risk their lives for their patients.
Other speakers include Commonwealth Deputy Chief Medical Officer, Professor Michael Kidd, Shadow Health Minister, the Hon Mark Butler MP, and President-elect of the World Medical Association, Dr Heidi Stensmyren, who will outline global medical action on climate change.
The AMA recognised climate change as a health emergency in September 2019, but framing it as a health risk is relatively new territory for the general public. The conference will discuss the growing body of work of health and medical advocacy groups bringing this to light.
Leaders from the US, UK, and Swedish medical professions include Gerald E. Harmon, MD and Dr David Wrigley of the British Medical Association.
Representatives from several Australian and New Zealand medical colleges, include Dr Vijay Roach of the Council of Presidents of Medical Colleges, and President of the Royal Australian and New Zealand College of Obstetrics and Gynaecology.
Covering emerging global issues for tomorrow, such as the working future of the next generation of doctors, the conference will also examine important topics for Australia including our public hospital crisis, and a session on whether US-style managed care could finally kill our ailing private health sector, with AMA President, Dr Omar Khorshid, one of the speakers.
"At no other time in our living memory has health, as an issue, been centre stage as it is now," Dr Khorshid said.
"At the same time, issues with our hospitals, primary care, aged care and mental health systems are under increasing strain and require urgent and immediate attention. This is the backdrop to the AMA's National Conference.
For the first time, we're able to open up our national conference beyond the AMA membership to include international participation - and best of all, it's free to AMA members. This should make for a lively, exciting, pertinent discussion about the challenges of our global medical environment which has been indelibly shaped by the COVID-19 pandemic." Dr Khorshid said.
Being held virtually to comply with COVID-19 restrictions over three evenings from Wednesday 28 July, and a half-day on Saturday 31 July, the conference and select sessions have been accredited by the Australian College of Rural and Remote Medicine.
Continuous professional development (CPD) hours or points can be claimed for attendance where relevant for doctors' scope of practice. Registration is essential to claim CPD.
For the full conference program and to register, visit here.