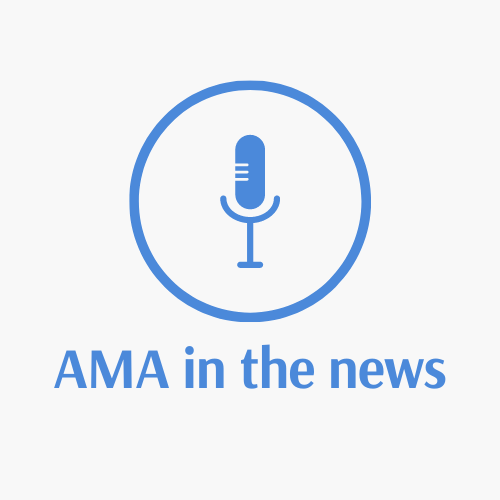 There was further coverage over the weekend of the AMA's Public Hospital Report Card with state AMA presidents quoted across states and territories.
The AMA Tasmania spokeswoman Dr. Annette Barratt said despite Covid restrictions and temporary stay-home orders in Tasmania during 2020, the strain on the health system did not ease.
It prompted Tasmania's health department to issue a press release highlighting an increase in hospital bed numbers since 2018.
The Canberra Times focused on the ACT's poorest-in-the-nation Emergency Department wait times and number of emergency cases seen within the recommended time frame.
President of the AMA (ACT), Professor Walter Abhayaratna, said poor performance in ACT hospitals had been evident for a number of years, but the problem needed to be recognised in order to fix it.
In the national media, The Australian carried a story on emerging COVID-19 antiviral drugs which have undergone clinical trials with promising results.
The paper reported MSD announced molnupiravir reduced the risk of hospitalisation or death from Covid-19 by 50 per cent in clinical trials and Pfizer's drug, PF-07321332/ritonavir was reported to reduce hospitalisations and death by 89 per cent in interim analysis when administered within three days of symptom onset.
While the drugs are still under review for use in Australia but set to be rolled out in the US and Britain within months, AMA president Dr Omar Khorshid said they could change the way hospitals approached Covid-19.
"It's possible that we could ­really turn this Covid-19 pandemic into a very manageable outbreak, with most people given protection by vaccines but for those not adequately protected, you've got ­effective treatments.
"Really, that could limit the impact of Covid-19 on Australia. Certainly if the clinical trial results of these drugs bear out then this could really change the way Covid-19 impacts our community so it's really, really exciting," Dr Khorshid said.
On Tuesday, the AMA President appeared on Nine Network's Today show and was asked about the Prime Minister's statement that WA's hard border with the rest of Australia was "doing more harm than good".
Dr Khorshid replied that WA's was a conservative roadmap with the government pursuing a zero-COVID strategy due to the state's hospitals being at breaking point.
"The biggest criticism I have of this announcement from Mark McGowan is that there isn't actually a date to make this seem really real for West Australians," Dr Khorshid said.
"I think a date will actually get of quite a few people over the line realising that once that date passes they're potentially at risk and their freedoms will be curtailed compared with other West Australians. So that's probably something that could have been done."