Rural Generalist Mentoring Program
6 May 2021
The Australian Medical Students' Association Rural Health (AMSA Rural Health) is collaborating with the General Practice Students' Network Working Group (GPSN Working Group) to set up the very first Rural Generalists Mentoring Program.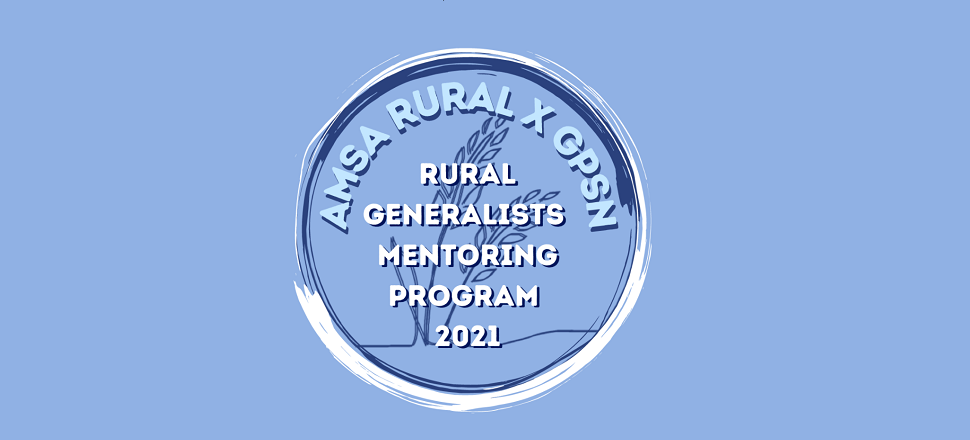 The Rural Generalists Mentoring Program 2021 is an exciting joint program that aims to connect interested medical students nationwide with rural generalists, rural GPs, and junior doctors pursuing careers in rural medicine who are enthusiastic about sharing their passion and experiences with rural medicine.
Rural medicine and healthcare have often been a mystery to many medical students, while many rural generalists who would like to share their expertise cannot easily access a platform to do so. As such, we are incredibly excited to finally launch this project, bridging the gap between medical students and experienced health professionals in the field.
GPs and generalists will meet one or two students monthly throughout the year (May-October 2021) via Zoom, phone call or in-person. Each session's content is flexible will be complemented by specific themes and talking points.
Please click here to sign up and get involved, and here to find out more details about the program. Expressions of interest close early May.