Role of practice nurses in health assessments clarified
28 Aug 2014
Following the release of erroneous advice from the Department of Human Services (DHS) about the role of practice nurses when undertaking health assessments, the AMA has been working hard to have this corrected and a definitive statement released.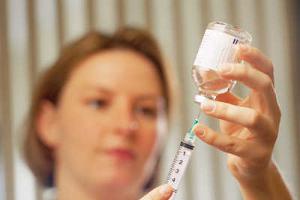 The AMA was quick to respond on behalf of the profession and raised the issue with the Minister for Health's offices along with senior officials within the DHS and the Department of Health (DoH).
Through the efforts of the AMA Council of General Practice (AMACGP), working with both the DoH and DHS, definitive advice has now been issued. It confirms the long standing policy position that practice nurses can assist GPs in performing a health assessment and outlines the circumstances where the time taken by the practice nurse can be added to the time taken by the GP to complete the assessment.
The statement that has been placed on the DoH website reflects accepted medical practice, recognising that it is important for the GP to have appropriate involvement and overall responsibility for the service. Circumstances where the time taken by practice nurses assisting in a health assessment is recognised include:
information collection, including gathering of patient information for the medical practitioner and the taking and recording of routine measurements; and
providing patients with information about recommended interventions at the direction of the GP.
The AMA welcomes this clarification and has stressed that any future changes to the advice issued to GPs should only happen once there had been adequate consultation with the AMA and relevant stakeholders.