Medical Journal of Australia – Bumper Christmas Issue
19 Dec 2013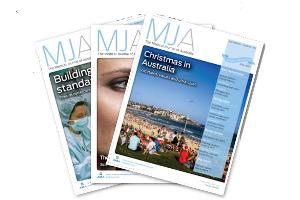 MJA released its final issue for 2013 this week, filled with a feast of topics for relaxing holiday reading. There are several light-hearted MJA Christmas Crackers Competition entries, with topics from syncope, alopecia and hobbits to the power of gold coins and delights from the milliner.
This issue also takes a look at self-determination in health for Indigenous Australians and an innovative workshop to encourage Indigenous high school students to pursue a career in health. There are several discussions of health issues relating to asylum seekers, as well as articles about rural practice and snake bites.
Read these articles and many more in the Medical Journal of Australia.