General Practice in Australia: MJA
23 Jul 2015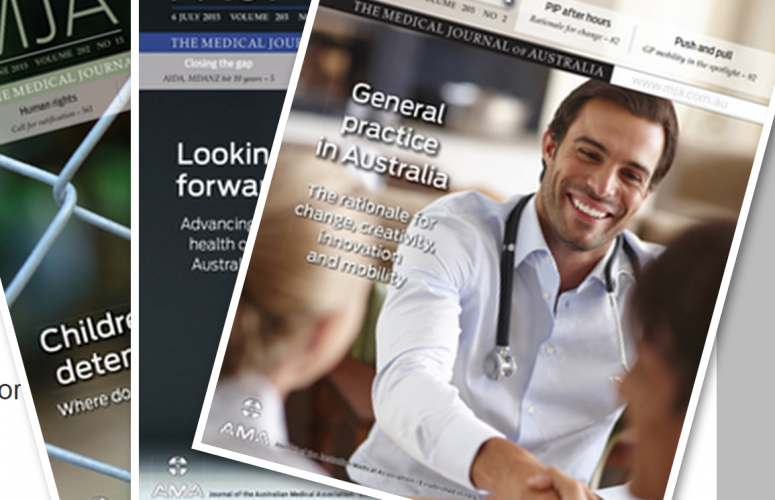 To mark AMA Family Doctor Week, this week's issue of Medical Journal of Australia focuses on general practice in Australia.
GPs will be interested to read a number of articles exploring topics such as GP after-hours incentive funding, the diagnosis and management of gout, the use of HbA1c in diagnosing diabetes, and the geographical mobility of GPs in rural Australia.
There is also an article outlining the legal and regulatory requirements that govern how patient medical records should be stored and transferred when a practice closes or a practitioner moves or retires.