AMA Forum on the health care of asylum seekers
25 Feb 2016
The AMA hosted a Forum in Sydney last weekend to discuss the health care of asylum seekers, with a focus on the mental and physical harms caused by immigration detention, especially for children.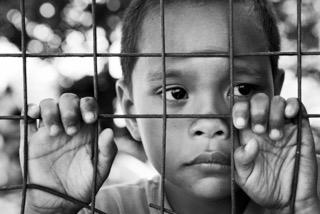 The AMA has consistently called for the immediate removal of infants and children from immigration detention centres, and for all asylum seekers to have access to quality health care. The AMA has also advocated for an independent panel of medical experts to oversee and report on the health of asylum seekers in onshore and offshore detention.
The AMA Forum was attended by doctors, nurses, and other health workers with experience in and/or an interest in the provision of proper health care and a healthy living environment for asylum seekers.
Transcript: AMA President Professor Brian Owler, AMA Asylum Seeker Health Forum
Transcript - Professor Owler, Asylum Seeker Health, Radio National, 22 February 2016
Video: Professor Owler, Asylum Seeker policy, CNN, 16 February 2016