AMA PUBLIC HEALTH AWARDS
13 Feb 2020
Dr Alan Leeb 2019 - AMA Excellence in Healthcare Award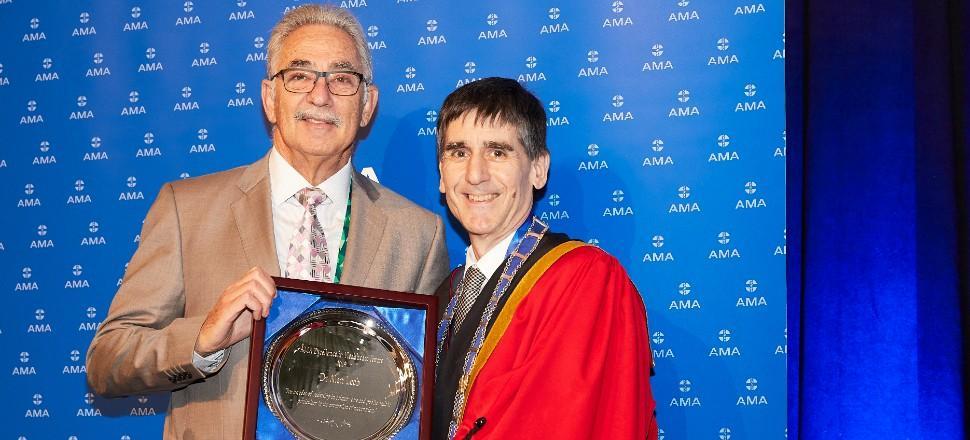 Call for Nominations 2020
The AMA Public Health Awards provide well-deserved recognition of the extraordinary contribution of doctors and associated health groups make to health care and public health.
In 2020, nominations are sought for awards in the following categories:
AMA Excellence in Healthcare Award
AMA Woman in Medicine Award
A full description of the criteria for nominations, and information on how to nominate is available here.
Please read the criteria for each award thoroughly, and ensure that your nomination clearly states which category you are putting the nominee forward for.
Nominations, including all required documentation, should be submitted electronically to awards@ama.com.au. The closing date for receipt of nominations for each award is COB Thursday 24 September 2020.