AMA Rural Health Survey released
Doctors from around Australia have outlined their key concerns in the 2022 survey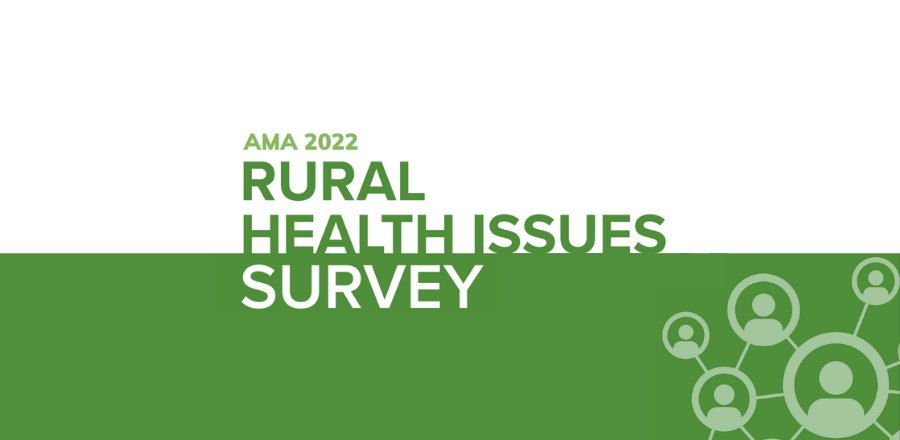 The AMA has released its report on the 2022 AMA Rural Health Issues Survey.
The need for extra funding and resources to support improved staffing levels in rural hospitals is once again the number one issue for doctors.
Developed by the AMA Council of Rural Doctors, the survey was conducted in February with 473 doctors participating. It asked the doctors for feedback on initiatives they saw that were needed to address the problems rural communities have in accessing medical services.
The results highlight the need for investment to address medical workforce shortages with their proposals categorised into three groups: training, retention and COVID-19 response.
The top 10 policy proposals were:
Provide extra funding and resources to support improved staffing levels, including core visiting medical officers, to allow workable rosters.
Provide telehealth Medicare items that fairly compensate doctors for patient and non-patient contact time.
Encourage medical colleges to include rotations for trainees to rural areas - subject to appropriate experience and supervision.
Access to vaccine roll out among rural communities.
Ensure that rural hospitals have modern facilities and equipment.
Further expand funding to ensure locum relief for rural general practitioners and non-GP specialists.
Establish regional training networks to enhance opportunities for non-GP specialist training in rural areas and to support rurally based career paths.
Access to the provision of personal protective equipment (PPE), training programs and guidelines in response to COVID-19 pandemic for medical practitioners in rural hospitals and clinics.
Increase funding for appropriately trained ancillary staff at rural hospitals.
Increase the available infrastructure, resources and supervision to support prevocational and non-GP specialist training in rural areas.