Tassie town hall meeting shows up lack of commitment to health by major parties
AMA President Dr Omar Khorshid says the AMA will continue to lobby strongly for health reform during the federal election campaign.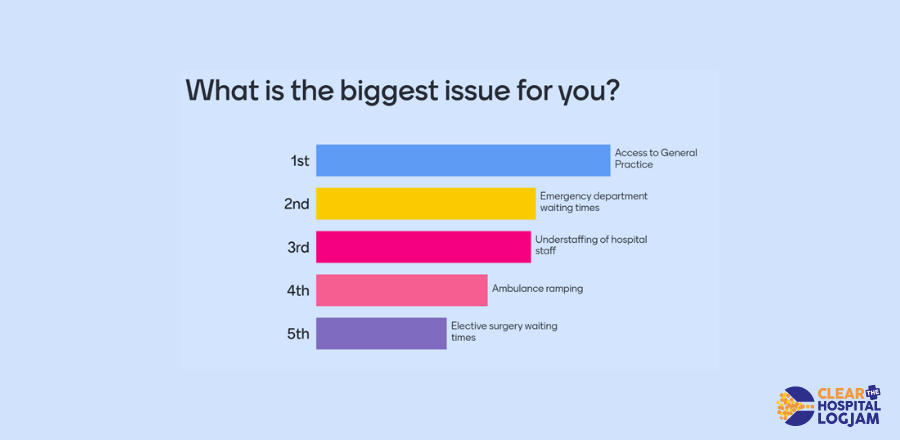 Candidates and sitting members of the two major parties and independent Jacquie Lambie were noted for their absence at the first of the AMA's emergency town hall meetings in Tasmania on Tuesday evening.
Tasmanian independent Andrew Wilkie, who is the federal member for Clark - attended the town hall meeting and said the absence of the major parties highlighted the importance of electing independents to the parliamentary crossbench, to lobby and legislate for major health reform.
The town hall meeting was moderated by former Tasmanian premier and current AMA Tasmania CEO, Lara Giddings, and organised by the AMA's Clear the Hospital Logjam campaign.
The biggest issue for those in attendance was lack of access to general practice followed by emergency department wait times; understaffing of hospitals; ambulance ramping and elective surgery waiting times.
Those in attendance were also asked to describe how they felt about the crisis in health with participants saying they felt overwhelmed, frustrated and stressed.
Federal AMA President Dr Omar Khorshid told the audience that, "We can all see the size and scale of the problem; we now need to hear how those who want to lead our country will fix it."
As well as Andrew Wilkie, the Greens, and minor party candidates attended the meeting and pledged their support for a 50-50 share of public hospital funding.
The AMA's Clear the Hospital Logjam campaign has resulted in hundreds of Australians sharing their stories and emailing their MPs from the campaign website, urging them to act.
Town hall meetings are also planned for West Australia and Queensland in coming weeks.
For more information about the Clear the Logjam campaign go here.
For more information about the AMA's Modernise Medicare campaign go here.