60-day dispensing eases cost-of-living pressures
The AMA says two-month prescribing will make it easier for millions of Australians to access affordable medicines and address cost-of-living pressures.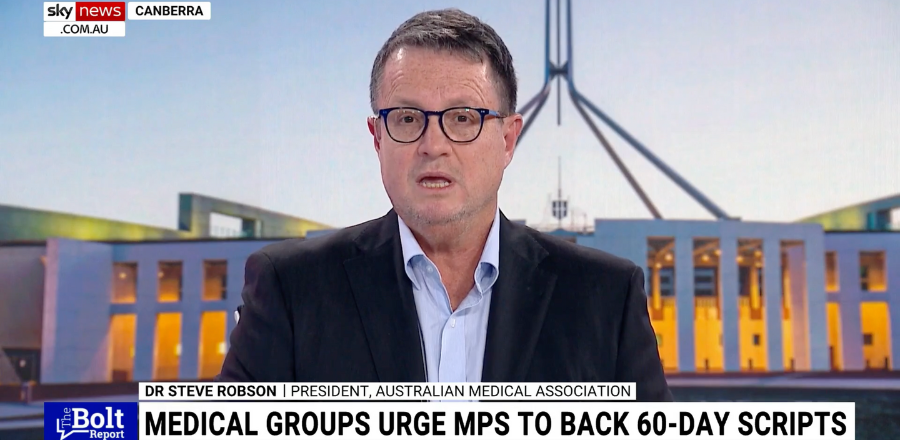 AMA President Professor Steve Robson told SkyNews this week that the AMA's support of 60-day dispensing is "about cost of living".
"It's about making it easier for most Australians, millions of them, who have cost of living pressures at the moment being able to afford the medications they need.
"We know lots of Australians are doing it tough now and the opportunity to save a lot of money on medications is really important to them.
"We support it from a patient's point of view, making medicines cheaper and affordable."
The AMA has been calling for this change since it was recommended by the independent expert Pharmaceutical Benefits Advisory Committee in 2018 to allow up to 12 months' supply in total from a single script, saving patients an extra trip to the doctor.
It will deliver savings of up to $180 a year per selected medicine.
Professor Robson was also interviewed by 2GB and the Advocate newspaper on workforce planning to address shortages.
He was commenting on an AMA submission to the Independent Review of Overseas Health Practitioner Regulatory Settings.
Professor Robson said streamlining the migration process would help address serious workforce shortages, however, more effective planning was needed instead of piecemeal solutions, such as simply increasing the intake of overseas health professionals.