AMA members asked to keep the pressure on parties until polling day
As the major parties fail to commit to urgent health funding reform the AMA continues to push politicians to deliver on health.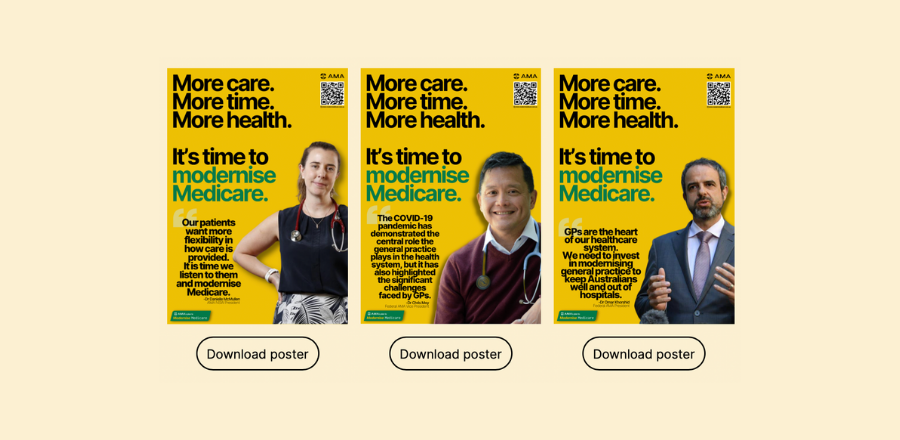 With just over a week left until the 2022 Federal Election and with none of the major parties committing to sizeable health funding reforms, AMA members are asked to keep the pressure on politicians by sharing material from the AMA's flagship campaigns Clear the Hospital Logjam and Modernise Medicare.
Members are asked to share content on social media and print out posters to display in workplaces.
The Clear the Hospital Logjam website features the 'hospital logjam finder', which allows Australians to search for their local hospital and have a report card delivered showing how their hospital is coping.
The hospital logjam finder also includes a tool making it easy to then contact their local MP to ask for a commitment for hospital funding reform. AMA members are also invited to make use of this tool and to share it with their networks.