Giving, receiving, sharing – advice for healthcare workers
11 Mar 2021
The Australian Health Practitioners Regulation Agency and the National Boards have issued a joint statement outlining what's expected of doctors, other health practitioners, and students with COVID-19 vaccination information.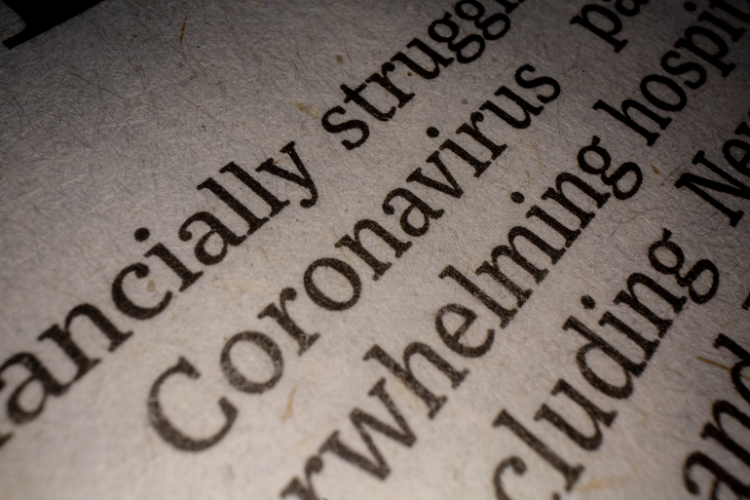 In highlighting the Position Statement on Registered Health Practitioners and Students and COVID-19 Vaccination, co-chair of the Forum of NRAS Chairs and Pharmacy Board Chair, Mr Brett Simmonds, stated:
· National Boards support the vaccine program and encourage all registered health practitioners to get vaccinated unless contraindicated. This is consistent with the National Boards' expectations, as set out in the codes of conduct or their equivalent, that practitioners have a responsibility to participate in efforts to promote the health of communities and meet obligations with respect to disease prevention including vaccination, health screening and the reporting of notifiable diseases;
· The codes of conduct for each of the registered health professions explain the public health obligations of registered health practitioners, including participating in efforts to promote the health of the community and meeting obligations of disease prevention;
· There is no place for anti-vaccination messages in professional health practice and any promotion of anti-vaccination claims including on social media, and advertising may be subject to regulatory action.
The position statement provides explicit guidance on administering and storing vaccines; conscientious objection in relation to receiving, authorising, prescribing or administering COVID-19 vaccination; and COVID-19 vaccination information sharing and social media.
In relation to administering and storing vaccines, the statement emphasises that vaccines must be administered and stored in accordance with the relevant legislation, best practice, organisational requirements, vaccination program requirements and the guidelines and recommendations of the Australian Immunisation Handbook.
In addressing conscientious objection in relation to receiving, authorising, prescribing or administering COVID-19 vaccination, the position statement advises that practitioners must inform their employer and/or other relevant colleagues (where necessary) of their objection as soon as reasonably practical. Practitioners must inform their patient or client of their conscientious objection where relevant to the patient or client's treatment or care, being careful not to discourage the patient or client from seeking vaccination and ensuring appropriate referral options are provided for vaccination. All practitioners, including students on placement, must comply with local employer, health service or health department policies, procedures and guidelines relating to COVID-19 vaccination.
In relation to COVID-19 vaccination information sharing and social media, the position statement outlines that health practitioners are expected to use their professional judgement and the best available evidence in practice including when providing information to the public about public health issues such as COVID-19 and vaccination. Any promotion of anti-vaccination statements or health advice which contradicts the best available scientific evidence or seeks to actively undermine the national immunisation campaign (including via social media) is not supported by National Boards and may be in breach of the codes of conduct. This includes the Medical Board's code of conduct, Good Medical Practice, which advises doctors to consider the effect of their public comments and actions outside of work, including online, related to medical and clinical issues.
The position statement warns health practitioners who breach this provision may be subject to investigation and possible regulatory action and advises that health practitioners must also make sure that their social media activity is consistent with the regulatory framework for their profession and does not contradict or counter public health campaigns or messaging, such as the Australian COVID-19 Vaccination Policy.
The position statement reminds doctors and other health practitioners that it is an offence under the National Law to advertise a regulated health service (including via social media) in a way that is false, misleading or deceptive. Advertising that includes false, misleading or deceptive claims about COVID-19, including anti-vaccination material, may result in prosecution by Ahpra. Indeed, Ahpra suspended a doctor last year for anti-vaccination claims made on his social media.
The AMA considers that discussing COVID-19 vaccines on social media, where the doctor's intention is dialogue regarding their genuine understanding of the evidence base, should constitute legitimate public discourse; however, doctors should be mindful where such discussions are publicly accessible and ensure the discussions are objective, informed and evidence-based.
Doctors may recall that the Therapeutic Goods Administration (TGA) recently provided guidance to medical practitioners on advertising COVID-19 vaccinations to the Australian public. The TGA has clarified that:
Presenting factual and balanced information about the COVID-19 vaccines is unlikely to be considered as advertising or promotional, subject to the context in which the information is presented. Some examples of this include:
· a doctor providing their general view in relation to vaccination broadly (provided they do not promote individual vaccines - COVID-19 or otherwise)
· technical information relating to how the vaccines were developed and manufactured
sharing scientific reports from reputable sources (like the World Health Organization) about vaccination

re-tweeting or sharing valuable news-worthy information from reputable sources about the COVID-19 vaccines that would not have the effect of promoting the vaccines; or

presenting comprehensive information that doesn't emphasise the benefits over, for example, the risks and limitations.
As a general guideline, if the content persuades consumers, for example through the use of promotional terms or language, to seek out COVID-19 vaccines, then it would be considered advertising.
The AMA strongly encourages all doctors to familiarise themselves with the Position Statement on Registered Health Practitioners and Students and COVID-19 Vaccination and seek advice from their medical defence organisation should they require further support.