More work needed to meet AMA gender targets
AMA set to work with the Advancing Women in Healthcare Leadership program to help meet 2019 targets.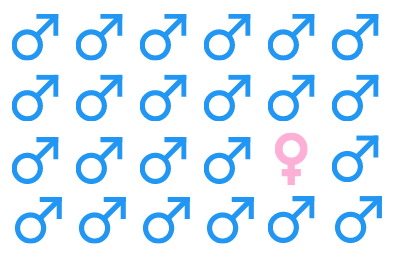 The AMA has announced a new partnership with the Advancing Women in Healthcare Leadership (AHWL) initiative, working to co-design and evaluate organisational approaches to gender equity.
Research tells us that organisational level change, through leadership, policies and culture, is vital to support the career progression of women in healthcare.
More women in healthcare leadership improves equity in policies and strategies and improves equitable health outcomes in the community.  
As part of the initiative AMA leaders have been invited to participate in research interviews to explore the impact of the AMA's organisational gender equity policies and strategies and to identify strengths, gaps and opportunities for advancing women in healthcare leadership. 
To date the AMA has not met the gender targets it set in 2019 of 40 per cent women, 40 per cent men, 20 per cent flexible for all Federal AMA councils, committees and boards, with a gender diversity target of women holding 50 per cent of Federal AMA representative positions overall, for attainment by 2021.
At the end of 2020, of the 195 Federal AMA representative positions, 66 per cent were held by men and 31 per cent were held by women. This compares to the overall AMA membership in 2020 of 62.8% men, and 37.1% women and 0.05% unspecified, and general medical workforce data, which in December 2020 was comprised of 55.7% men, 44.3% women, and <0.1% people who did not indicate their gender or were intersex or indeterminate. The 2020 Diversity Report can be accessed here.
Interview findings will inform a gender equity survey to be completed by Federal AMA committees, taskforces and working groups to obtain the views of a wider sample of AMA members. A priority setting workshop will follow to determine key action areas that will support women to progress to leadership. Once the AMA's priorities are determined the AMA will work with AWHL to design, implement and evaluate interventions to drive change across the organisation.