Big differences in private health benefits highlight urgent need for reform
Private insurance benefits for the same procedure in the same hospital can vary by up to 46 per cent, highlighting the need for urgent reforms to deliver better value for money for consumers.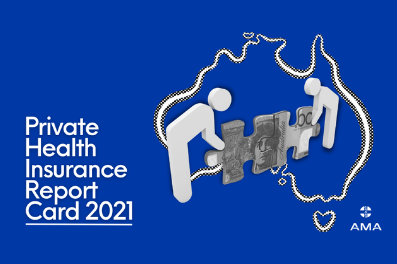 The AMA Private Health Insurance Report Card 2021 highlights significant benefit differences paid by insurers for the same medical procedure resulting in higher out-of-pocket costs for consumers.
The AMA calls for private health insurance reforms to deliver better value for money for consumers.
AMA President Dr Omar Khorshid said the Report Card aims to help Australians understand their options in a system that is difficult for most people to navigate.
"We also highlight the frustrating fact that what different insurers pay varies significantly for the same procedure in the same hospital. Our selection shows that the smallest variation across a handful of insurers was 8 per cent but goes up to 46 per cent for one item," he said.
"These differences contribute to out-of-pocket expenses patients incur and they are a good reason for consumers to look beyond the price of the annual premium levels to ensure they get value for money.
"If the insurer's rebate is low the out-of-pocket cost to their customer can be high. And these out-of-pocket costs can vary by thousands of dollars."
The AMA's report comes on the heels of Australian Prudential Regulation Authority (APRA) showing an after-tax profit of $1.8 billion for private health insurers in the year to September 2021.
"Insurers should be returning money to policyholders from their windfall profits due to lockdowns in 2021 when many Australians could not access the healthcare they had bought insurance to cover," Dr Khorshid said.
The AMA renewed its call for insurers to return to the health consumer a minimum amount for every premium dollar paid and the introduction of an independent authority – a Private Health System Authority (PHSA) – to bring together stakeholders to pursue agreed reforms.
The report was released this week with a splash in the media, with coverage in the Sydney Morning Herald and the Guardian describing as "bill shock", differences in benefits paid by insurers as great as $800 dollars for one procedure, performed by the same doctor.
Dr Khorshid told Channel Seven's Sunrise program the good news was more Australians had taken out insurance since COVID-19 and most medical services were well covered by insurers, making health insurance a good choice. The AMA story was also covered by Channel Nine's economics report, Eddie Meyer and radio stations 2GB and 6PR.