Hillhouse Legal Partners
Hillhouse is a Brisbane based, mid-sized law firm who have been providing solutions-oriented legal strategy and advice for over 30 years.  
Their specialist health and medical team support a large client base of medical professionals across Queensland and offer extensive industry specific knowledge and expertise built over the past three decades. As a team, Hillhouse work with clients who range from individual doctors, physicians and specialists, medical groups of all sizes, and hospitals and ASX-listed corporate medical providers.
Hillhouse has a deep understanding of the medical career lifecycle and the specific opportunities and challenges that face medical professionals. They provide ongoing support to interns and registrars and, as they progress through their careers, doctors transitioning into private practice, from inception to start up through to selling a practice and all stages in-between.  
Hillhouse can help with an array of legal matters by providing efficient, commercial and strategic legal advice to allow their medical clients to deliver their core health services.  
The Hillhouse team also offers advice and support outside normal consulting hours, recognising that health professionals have long practice hours. 
To celebrate their new partnership with AMA Queensland, the Hillhouse team have developed a Knowledge Pack containing valuable resources detailing the key legal considerations and a checklist for establishing and operating a medical practice as well as more information about their capability in the health and medical sector. 

Enter your details here to access this information via an email sent to your preferred account.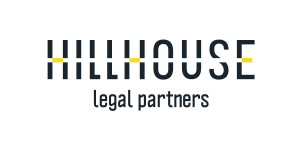 Visit Hillhouse Legal Partners
To discuss your individual circumstances further please feel free to call Managing Director, Zac Herps:
M:  0407 347 484
P:  (07) 3220 1144
E:  zac@hillhouse.com.au