Professor Steve Robson press conference: AMA report on out-of-hospital care in the private sector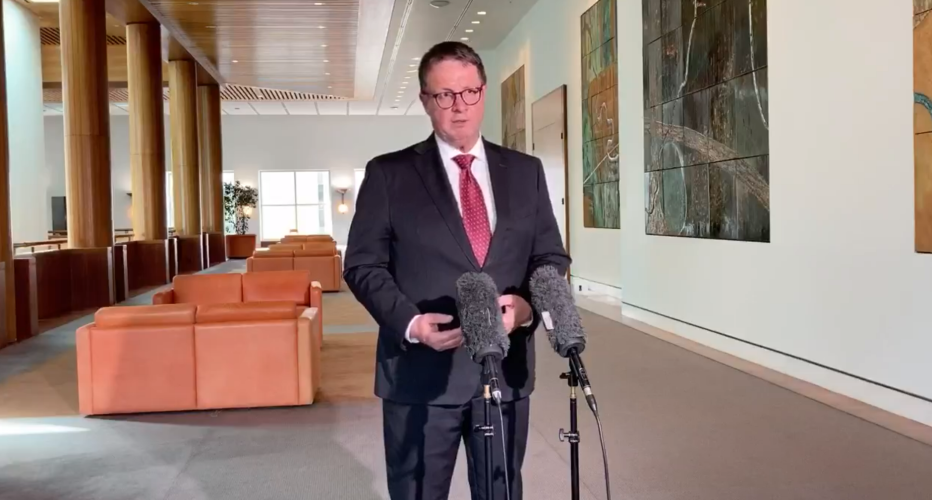 AMA PRESIDENT, PROFESSOR STEVE ROBSON: Australia at the moment is under an unprecedented amount of pressure for its hospital system. There are close to two million planned operations in Australia every year across public hospitals and private hospitals. But in Australia, private hospitals conduct almost two thirds of all planned operations. That is causing incredible stress, and the pandemic has made everything worse. The AMA has calculated that close to half a million Australians are now waiting for planned surgical procedures.
One area in which Australia lags significantly behind many other countries is in out-of-hospital care, and that is where care for medical conditions, be it rehabilitation after an operation like a joint replacement, or chemotherapy or wound care, is conducted in out-of-hospital settings, particularly in people's homes. In many other countries, there are advanced and well-developed systems in place to provide safe and effective care in out-of-hospital settings, but in Australia we're lagging a long way behind. It is really a dog's breakfast at the moment, with two patients having the same operation, the same surgeon, in the same hospital, (and) depending on their private health insurer, one being able to have safe out-of-hospital care, and the other not having access to this. It's not equitable for patients, and it removes a lot of the incentive to actually have private health insurance. So at the AMA, we want to encourage Australian private health insurers and the system generally to embrace safe, appropriate out-of-hospital care. It will keep patients out of hospitals, it will ease pressure on our hospital system and it's likely to save money. We've calculated, for example, that for a knee replacement it may save more than $6000 in costs associated with the care, and there's no doubt the right patient who's been approved by their doctor can have a great, safe and rapid recovery in out-of-hospital settings.
So, we're releasing our report today. We believe the potential of out-of-hospital care is to save tens of millions of dollars on an overstretched health system, and it's time that we had independent oversight, a private health authority to manage this and improve the care of all Australians having surgery and other healthcare in our system. Very happy to take questions.
QUESTION: Professor Robson, have you spoken to the Government about the report?
PROFESSOR ROBSON: Absolutely. The AMA has spoken to the government and we've given them a copy of our report, and I'll be speaking personally with the Minister about this very shortly.
QUESTION: And what about the stakeholders in the sector? Have you spoken to stakeholders?
PROFESSOR ROBSON: There are many stakeholders in this space, from private health insurers to hospital groups and other providers, like physiotherapists and rehabilitation specialists. We're bringing representatives from all of those groups together at the AMA in Canberra in a couple of weeks, and this is going to be one of the key issues that we're addressing at that meeting.
QUESTION: And what's the main reason Australia lags behind other countries?
PROFESSOR ROBSON: Australia has a complex system with multiple different health insurers who have different priorities. It's really important that we look to systems that work and processes that work as we see overseas, and look if we can incorporate them into Australia's health system. This is a particular problem for rural and regional Australians who often lack access, and being able to have care such as chemotherapy or wound care supported by their private insurer, but in settings closer to home, is going to be critical for their recovery and also much better for the economy.
QUESTION: And if it's a systemic problem across the system, what kind of regulation needs to be introduced?
PROFESSOR ROBSTON: At the moment, it is a mishmash of different systems that is poorly regulated. It's absolutely critical that we put patient safety at the forefront of out-of-hospital care, and the only way that you can do that safely is to have an independent, arms-length, private health authority to oversee the implementation of these systems.
*** ENDS ***