Professor Steve Robson on ABC Western Queensland - Rural Medical Training Summit
Transcript: AMA President, Professor Stephen Robson, ABC Western Queensland, Tuesday, 19 September 2023.
Subject: Rural Medical Training Summit
E&OE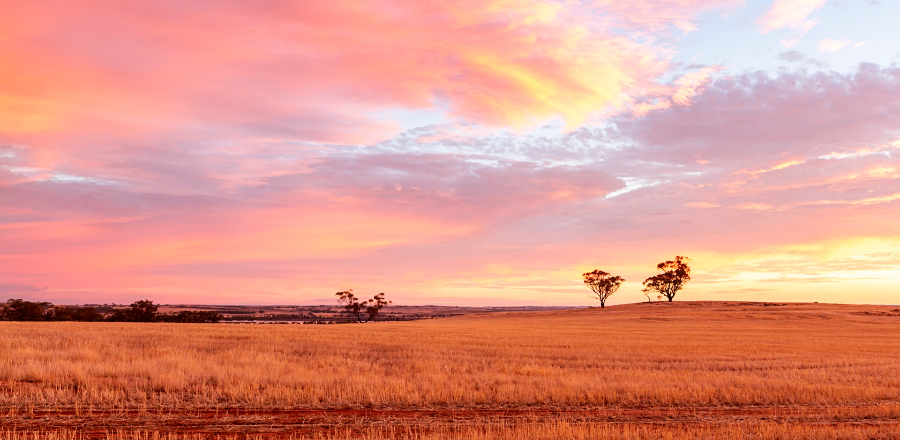 HOST: The national president of the Australian Medical Association, Professor Stephen Robson, says rural healthcare access is not just bad, it's getting worse.
STEVE ROBSON: It's déjà vu all over again, and I think we understand that people who live in rural and regional Australia have had limited access to healthcare for a long time, but the resources they had now seem to be drying up and we've reached a criticality. This just cannot go on. Regional Australians deserve respect and (on Friday) we brought the best and the brightest together for a summit to come up with solutions. We can't wait any longer.
THOMAS ORITI: I want to ask you about some of those solutions in a minute, but to give us a sense of how dire things are getting, what type of doctors are there the least of, and I'd hazard a guess you might say all of them. But before you do, can we break it down? I mean, is it just GPs or those in medical centres or local emergency departments, specialists? Are there particular acute shortages in some areas?
STEVE ROBSON: Look, Tom, it's across the board and we know that general practice and primary care are the linchpin of healthcare in rural and regional areas and obviously we're facing critical shortages in GPs around the country. Your listeners in regional areas will appreciate that. But beyond that, if you need to see a psychiatrist, if you need to have a baby, if you have children who need to see a paediatrician, surgery, heart specialists, all of these are almost absent now in rural and regional Australia. It's absolutely critical and I think regional and rural Australians who pay their taxes, who expect the same level of care as every other Australian, have to travel for hours, sometimes days and weeks to go and get care. It's not acceptable and it also hobbles regional areas. It's terrible for the regional economy and we know that regional Australia is such a huge economic driver of Australia's prosperity.
THOMAS ORITI: Yeah. Now on that note, you suggested at the start of the interview, you know, this has been an ongoing problem, but it does appear to be drying up I think was the word you used, you know, getting worse. Why? Why aren't doctors staying in regional and remote areas? It appears, particularly in the wake of the pandemic, we've been covering that so many people have seen regional life as, you know, quite an alluring thing. A lot of people are wanting to make that tree change.
STEVE ROBSON: Look, you're absolutely right, Tom. There are lots and lots of Australians who think living in regional areas is fantastic. Unfortunately, we had a huge cohort of very, very skilled and very, very dedicated doctors and other healthcare workers in the regions, but they are all beginning to get time expired. We're seeing a lot of grey hair and retirements and they're just not being replaced at the moment. I think a lot of towns will have had a GP in town for ages, but when that GP retires or eventually steps down, there's nobody there to take the place. We're seeing that practices are closing and it's reached such a critical level that it's a huge threat to the viability of living in regional Australia.
THOMAS ORITI: Has much of it got to do with where people train? Is it a situation where your younger doctors have got to go back to the cities to get this specialist training? Then, you know, they start a life there and they don't want to go back to the regions?
STEVE ROBSON: Look, I think you're absolutely right, Tom. And one of the things we know is that if we can recruit students and train them to become doctors and then beyond that, training to become specialists in regional areas, they're much more likely to stay there. They put down roots, they build their family and build their life around a regional area. And I think that's one of the key drivers for those people who are there who are struggling. We need to make sure that they're resourced and financed properly to stay there and I think communities get it. They value their health services and they want to contribute as well.
THOMAS ORITI: So let's look at the solutions on the table. I'm hearing talk of a workforce planning agency. Tell us about that. What would that look like?
STEVE ROBSON: Yeah, at the moment, a lot of the planning is ad hoc. It is Band-Aid solutions to things. And we think the time for Band-Aid solutions is way past now. And we need a national urgent task force in the same way that we had a Strengthening Medicare task force. That needs to be convened urgently. We need to put all the people around the table, and we need to give regional and rural Australians a voice. They're the ones who need the care, the ones who rely on the services. They have to be at that table so that the government understands what's needed, the resources, the training pipelines, and we can then recruit the best people from regional areas, train them there, and they will stay there hopefully, and rebuild the resources that rural Australians need.
THOMAS ORITI: As you just said, they'll stay there hopefully. That's the key word, isn't it? But incentives for people who work in the bush, that's another big one. And I mean, there are lucrative packages already, aren't there? Tens of thousands of dollars in things like sign-on bonuses, houses in some instances? What else can you use to incentivise these younger doctors to stay there and build their lives in a region?
STEVE ROBSON: So I think it's really important to understand healthcare is a team effort and you can take a single doctor and give them money and housing and put them in an area. But if they are worked to the bone, run ragged, they don't have opportunities for professional development to learn, to get professional support, it's very dissatisfying staying there. So we need to look at ways of building great rural teams, and people love working in teams and teams provide great care. So if we can take a teams based approach so that people can work, as general practice or other specialists in the area work together, as a team, have support from nursing, midwifery, psychology, all of those things – the resources rural people need that we take in the cities for granted, if we can build those teams, we're going to go a long way to making rural practice sustainable and attractive for people.
ENDS