AMA congratulates members on the 2022 Queen's Birthday Honours List
A former President of the Australian Medical Association is among AMA members who have been recognised for their service to medicine in the Queen's Birthday 2022 Honours List.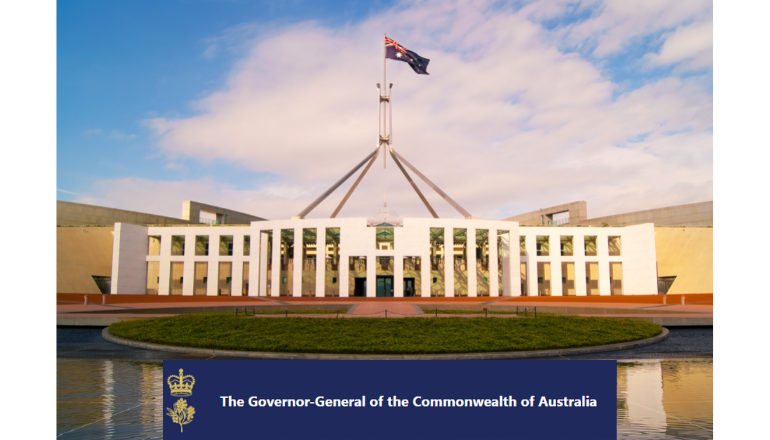 Dr Steven Hambleton (AM) from Queensland is a Member of the Order of Australia. He was President of the AMA from 2011-14 and Vice President from 2009-2011. He has been recognised for his significant service to medical governance, professional associations and the community.
Professor Peter Choong (AO) from Kew, Victoria been appointed an Officer of the Order of Australia (AO) for distinguished service to orthopaedic medicine, to research and tertiary medical education, and to professional associations. Prof Choong has been an AMA member for 25 years.
Clinical Associate Professor Catharyn Stern (AO) from Victoria has also been appointed an Officer of the Order of Australia for distinguished service to gynaecology, reproductive medicine and fertility research. She has been an AMA member for 23 years.
They are joined by 23 other AMA members and former members in this year's honours list.
A special COVID-19 Honour roll of 92 Australians was topped by former Chief Medical Officer, Dr Brendan Murphy (AC), former Qld Chief Health Officer, Dr Jeannette Young (AC), NSW Chief Health Officer, Dr Kerry Chant (AO) and epidemiologist Professor Mary-Louise McLaws (AO).
AMA President Dr Omar Khorshid congratulated members on their awards in recognition of their outstanding service, dedication and skill.
"All doctors recognised in this year's Honours represent the very best aspects of the medical profession whether they be general practitioners, specialists or involved in medical education and administration.
"The worthy recipients of the awards have not only been outstanding in their areas of expertise, but they, like the entire medical profession, have stepped up across the country over the past several years in combating COVID-19.
"This has often been at great personal cost to themselves and their families for being at the frontline in fighting this virus. On behalf of the AMA we offer all recipients of this year's awards our congratulations and heartfelt thanks for their invaluable efforts in assisting the community," Dr Khorshid said.
AMA Members on the 2022 Queen's Birthday Honours List:
AO Professor Peter Choong (distinguished service to orthopaedics, education and professional associations)
AO Clinical Associate Professor Catharyn Stern (distinguished service to gynaecology, reproductive medicine, fertility research and the community)
AM Emeritus Professor Marcus Atlas (significant service to tertiary medical education, and to otolaryngology)
AM Prof Graham Barrett (significant service to ophthalmology, and to professional organisations)
AM Dr Meredith Borland (significant service to emergency medicine, particularly paediatrics and medical research)
AM Emeritus Professor Leigh Delbridge (significant service to endocrinology and medical education)
AM Dr Steven Hambleton (significant service to medical governance, professional associations and community)
AM Dr Peter Heysen (significant service to general medicine and community)
AM Dr Robyn Langham (significant service to renal health research and tertiary medical education)
AM Dr Louis McGuigan (significant service to rheumatology and community health
AM Dr Ewen McPhee (significant service to general medicine, health administration and tertiary education)
AM Dr Meron Pitcher (significant service to medicine and women's health)
AM Dr Tarun Weeramanthri (significant service to public health administration)
OAM Dr Michael Asher (service to the Indigenous community and medicine)
OAM Dr John Griffiths (services to orthopaedics)
OAM Dr David Hammill (services to medicine and community)
OAM Clinical Associate Professor Cristopher Hogan (services to medicine)
OAM Dr Peter McGeoch (service to sports medicine)
OAM Dr Sathya Rao (service to psychiatry)
OAM Dr Smita Shah (service to community health)
OAM Prof Stephanie Watson (service to ophthalmology)
PSM Professor Ajay Rane (OAM- previous award) (outstanding public service to women's health in Queensland)
Former AMA Members on the 2022 Queen's Birthday Honours List:
OAM Dr Richard Dunstan – Deceased (service to medicine as a paediatrician)
PSM Dr Thomas Dodd (outstanding public service and world-class innovation and leadership in pathology services across South Australia)
PSM Dr John Ferguson (outstanding service to NSW Health, particularly during the COVID-19 pandemic)
PSM Dr Mark Veitch (For outstanding public service during the COVID-19 pandemic)