AMA calls for stronger COVID response
2 Jun 2021
The AMA has called for a deadline of 30 June for the completion of the 1A COVID-19 vaccination rollout, with vulnerable populations still at high risk of contracting the virus.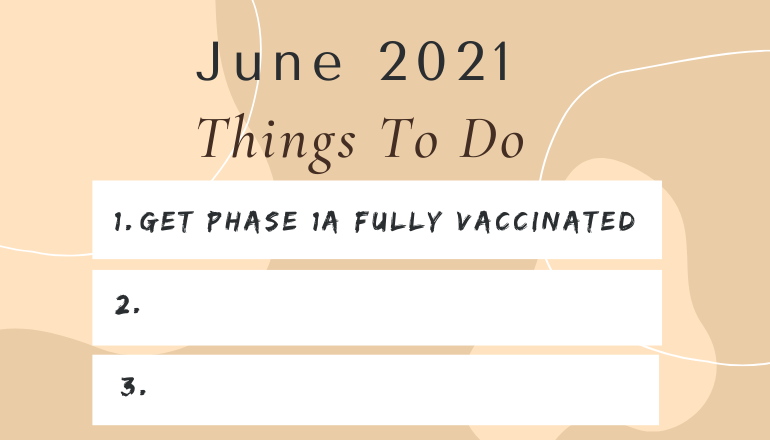 AMA President Dr Omar Khorshid has written to Health Minister Greg Hunt calling for the deadline and has said the AMA supports the mandatory vaccination of aged care workers, which is due to be discussed at National Cabinet this week.
Dr Khorshid urged Minister Hunt and the Federal Government to strengthen its COVID-19 response and said urgent measures were needed in response to the pandemic, including a Commonwealth program to support businesses and workers in lockdown.
He said the Victorian lockdown, which was today extended for a further seven days, had "highlighted the absence of a Commonwealth support for workers and businesses that face significant restrictions, and this would likely undermine the capacity of future public health responses".
"No state or territory should be put in the very difficult situation of having to choose between a necessary public health response and disrupting lives and livelihoods in the absence of sufficient Commonwealth support.
"While New Zealand ended its general wage subsidies some time ago, it has recognised that COVID-19 is an ever-present risk by implementing a COVID-19 Resurgence Payment Scheme. This scheme is initiated when New Zealand's COVID-19 alert system is elevated.
"We think a similar scheme could be put in place by the Commonwealth to support our public health efforts in fighting COVID-19 and to give businesses and workers the certainty they need," he said.
Dr Khorshid said he'd been disappointed to learn that the Department of Health was unable to confirm how many workers in aged care had received a first vaccination shot, and said Australia was "more vulnerable than ever to a large-scale outbreak of COVID-19 due to public complacency, new variants and low vaccination rates".
"Commonwealth outreach services to aged care and disability services should be boosted, and rapid response teams deployed in greater numbers to aged care facilities with low vaccination take up. Governments need to work together to ensure completion of the aged care rollout as soon as possible."
Dr Khorshid said it was important to ensure aged-care workers were not disadvantaged in seeking to get vaccinated. "If they are required to attend work on a rostered day off to be vaccinated, they should be paid. If they need time off to visit a GP or vaccination hub, this should be treated as paid leave. We should not be forcing aged-care workers - who are generally low-paid - to choose between providing for their families and getting vaccinated."
Dr Khorshid also called on the Government to provide GPs with the funding support they needed to provide advice and support to vaccine hesitant patients. "These patients require more time with their GP; however, the current Medicare structure only supports very short consultations. This is discouraging patients and GPs alike and slowing down our roll out through general practice."
He said while the vaccine roll-out had faced significant hurdles, including limited supply, this could "no longer justify the failure to complete stage 1A of the roll out", being carried out by both the Commonwealth and the states and territories.
"The vaccine program has slipped badly in relation to stage 1A populations, and this could unnecessarily cost lives in settings like aged care and disability," he said.
"Despite our strong performance to date, Australia is still vulnerable to a large-scale outbreak of COVID-19. Restrictions have been relaxed to the point where people are living relatively normal lives with lots of movement and contact within the community. QR code requirements are being flouted and testing rates are variable.
"The changes the AMA is calling for will ensure our most vulnerable populations are better protected from COVID-19 and will encourage more Australians to get vaccinated. Until around 80% of the population is vaccinated, further restrictions and lockdowns are inevitable," Dr Khorshid said.
Media Contacts
Federal

0427 209 753
‌media@ama.com.au
02 6270 5478
Follow the AMA