Governments must follow the advice on masks
The AMA was again vocal in the media calling for consistent public health messaging on the need to minimise the spread of COVID.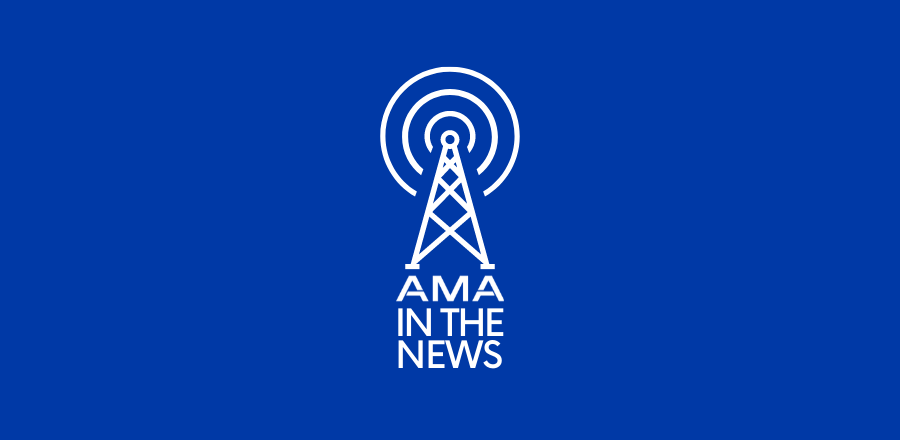 Mask wearing and public health measures were again prominent in the AMA's media appearances this week as both AMA President Dr Omar Khorshid and AMA Vice President Dr Chris Moy called on governments to follow expert advice and give consistent messaging in the fight against COVID this winter.
Dr Khorshid was quoted across radio, newspapers, and television calling on governments to make stronger public health recommendations. He told the Sydney Morning Herald he had "publicly called on the premiers to make sure that if they get a strong recommendation from their experts to reintroduce mandates in certain settings then they should follow that, because that has been what has protected us so far through this pandemic".
The Courier Mail reported Dr Khorshid's calls for the federal government to back up state premiers if they were to follow advice on mask mandates. "If that's the decision (mask mandates) that's necessary, then that's the decision that premiers should make and they should be supported by the Commonwealth Government in doing that."
The Guardian reported Dr Khorshid saying ""I don't know how far they [politicians] can let the numbers go while still saying we don't need mask mandates," and that "governments are ultimately going to be held to account by the public for their failure to navigate this whole process". These messages were also run in Pedestrian, the news outlet aimed at young Australians.
Dr Khorshid was interviewed on Channel Seven's Sunrise program on Wednesday morning where he told the hosts that with hospitals across the country under continuing pressure "there may be no choice but for the governments to step up and protect the community by asking us to do the right thing when it comes to masks and only in indoor venues. We're not talking about lockdowns. We're not talking about 2020, 2021 here. We're talking about a new virus, a new situation, but it is one that cannot simply be ignored because it's not going away."
Dr Moy's frustration with the government's "mismatch between words and deeds" was evident in the Canberra Times, asking "How's that going at the moment? Tell me the study that showed that mask mandates were not something that population was going to accept". Dr Moy said that the government's messaging undermined the severity of the pandemic: "What people hear is: it mustn't be bad enough for masks."