AMA President rolls up his sleeves for COVID-19 vaccine
11 Mar 2021
The AMA President, Dr Omar Khorshid is among those in the medical workforce who have now received their COVID-19 vaccine.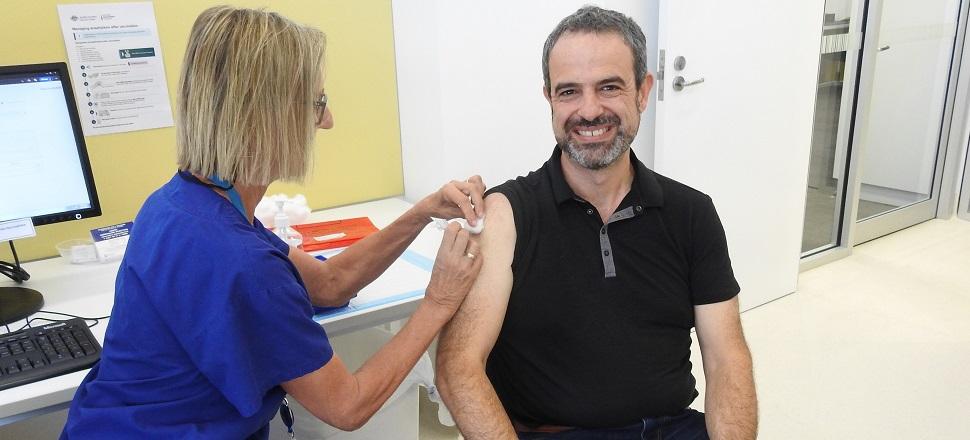 Dr Khorshid received his jab at Perth's Fiona Stanley Hospital on Tuesday as part of the Phase 1A roll out just days after 21,000 doses hit the shores of Western Australia.
Dr Khorshid told Sky News this week, "I felt really privileged to be able to go to my public hospital where I work and be vaccinated in a really smooth process, just a year after the pandemic started.
"The vaccine, I didn't even feel it, and no side effects so far, just a tiny bit of soreness where the needle went in, so it was completely smooth for me and hopefully that will be the experience for everyone," he said.
Phase 1A is well underway across the country and includes health care workers, quarantine and border workers, priority frontline health care worker sub-groups, aged care workers and residents, and disability care workers and residents. Those eligible in this phase should have already been contacted by email to make an appointment.