Launch of Every Doctor, Every Setting: A National Framework
22 Oct 2020
The Every Doctor, Every Setting: A National Framework was officially launched as part of a national commitment to prioritise the mental health and wellbeing of Australian doctors and medical students.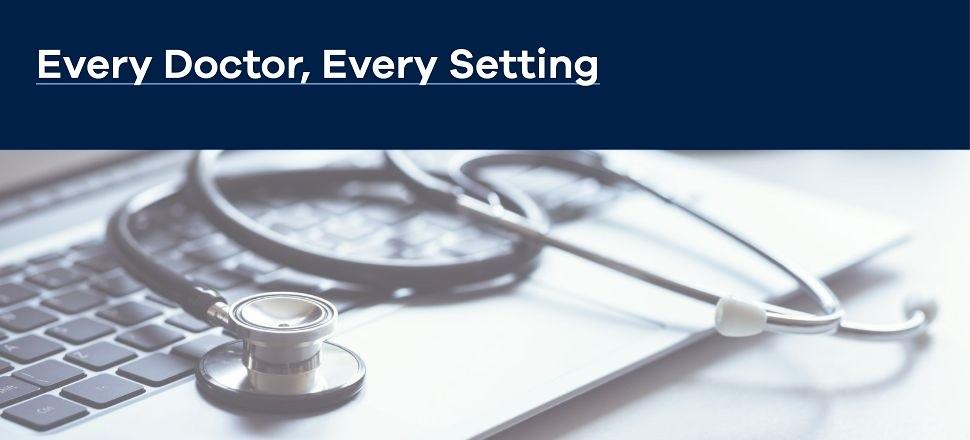 The Every Doctor, Every Setting: A National Framework was developed under the guidance of a national working group and in consultation with doctors, doctors in training and medical students in addition to a review of best practice evidence.
It aims to guide coordinated action on the mental health of doctors and medical students through target areas including - improving training and work environments, recognising and responding to those needing support, improving the response to doctors and medical students impacted, the culture of the medical profession to enable wellbeing and coordinated action and accountability.
According to Australian Medical Association (AMA) President Dr Omar Khorshid, the time is right to set an Australian reform agenda that positions the mental health and wellbeing of the medical profession as a national priority, requiring a coordinated and resourced approach.
"The Every Doctor, Every Setting: A National Framework targets the structural and environmental risk factors which can impact on the medical profession, outlining actions we can take to support the mental health of doctors and medical students.
"It is vital that we work together to make sure appropriate support and initiatives are in place to support doctors and medical students and to build on the great work that is already being done," Dr Khorshid said.
Individuals, organisations, hospitals and governments can all be involved in showing collective support for the framework through various steps by signing, sharing and showing how they will be implementing the framework here.
The national working group which guided this framework comprised representatives from the AMA, Everymind, Australian Medical Students' Association, Orygen, United Synergies, Black Dog Institute, Queensland Doctors Health Programme, Doctors Health Services Board as well as independent registrars.
It was funded by the Australian Government as part of The Prevention Hub (co-led by the Black Dog Institute and Everymind) and specific project funding for Tackling Mental Ill-Health in Doctors and Medical Students.
More information is available here.
Access to a network of independent doctors' health advisory services around the country that provide triage and referral services as well as education and other support is available here.
Doctors and medical students who are struggling with their mental health can now access a free, confidential 24/7 telehealth service on 1300 374 377 (1300 DR4 DRS).
Read the full media release here.