Vale Dr Harry Nespolon
30 Jul 2020
The AMA joins with the Royal Australian College of General Practice (RACGP) and the wider medical community in mourning the sad loss of RACGP President, Dr Harry Nespolon.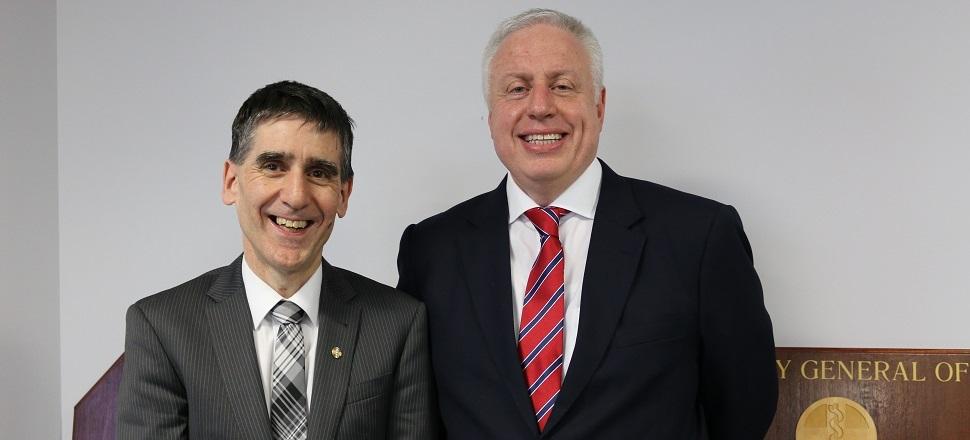 AMA President Dr Tony Bartone, who is also a member of the RACGP, said that Dr Nespolon would be sorely missed across General Practice.
"I've worked alongside Harry in advocacy for General Practice, for the medical profession, and our patients for years," Dr Bartone said. 
"Harry was a great defender of General Practice. He stood up for doctors. He and I spent many hours working with government officials to improve our health care system for the better. He simply was passionate about his patients and their care.
"Even during the final stages of his illness, Harry kept working full pace on behalf of General Practitioners.
"Indeed; in the last few months, my interactions with Harry augmented significantly in proportion to the enormous policy settings in discussion around General Practice. He always was present.
"Harry will be sorely missed, and I offer the condolences of all at the AMA to the Nespolon family and our RACGP colleagues," Dr Bartone said.
In addition to his role as RACGP President, Dr Nespolon made a significant contribution to the wider health system through his participation in several organisations that covered General Practice training, primary care and the hospital sector.
Dr Nespolon also worked for a period at the AMA Federal Secretariat in the 1990s.