World Antibiotic Awareness Week
15 Nov 2018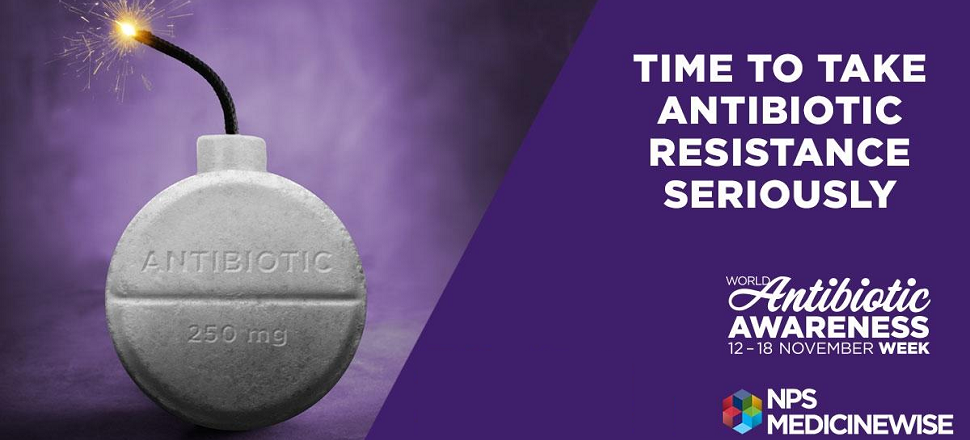 This week is World Antibiotic Awareness Week. World Antibiotic Awareness Week is an annual event that raises awareness about the serious health issue of antibiotic resistance and encourages people across the globe to handle antibiotics with care.
NPS Medicinewise has created a dedicated webpage which features relevant information, posters and toolkits, and a video answering Google's most asked questions about antibiotic resistance. GPs will find many of these tools useful when discussing misuse of antibiotics with patients.
There is also a discussion of the issue on social media using the hashtags #AAW2018, #WAAW, #AntibioticResistance and #AMR.