WHO declares Australia "measles-free" but still a risk for unimmunised
10 Apr 2014
The World Health Organization Western Pacific Region recently announced that Australia, Macao (China), Mongolia and the Republic of Korea are the first in the Region to be declared measles-free. This means that the only cases seen in these countries have been contracted overseas, or caught from someone who brought it back from overseas. Measles kills approximately 330 people worldwide every day, mostly children under the age of five.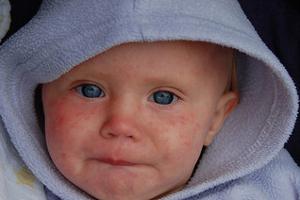 The announcement is great news, and a testament to the hard work of health professionals for eliminating any local strains of measles. However, it is important not to become complacent, as this status can only be maintained if high vaccination rates are sustained. Parents must continue to ensure their children are vaccinated, and adults must ensure their immunisations are up to date as well.
Because the virus can still be brought to Australia by a person infected overseas, there remains a risk for people in the community who are unimmunised or partially immunised, including the estimated 75,000 children aged one, two and five years who are not fully immunised according to the National Health Performance Authority report released last week. We must remain aware of the areas that have low levels of immunisation and support those communities to improve their immunisation rates.
It is also important for people travelling to regions that still have measles, such as many countries in South East Asia, to be vaccinated before leaving. Adults born in 1966 or later who have not received two doses of measles vaccine or documented evidence of immunity should also be vaccinated.
The AMA is currently establishing a cross Committee working group to develop a comprehensive Position Statement on a range of issues relevant to immunisation.
Image by Dave Haygarth on Flickr, used under Creative Commons licence