What's in the Medical Journal of Australia this week?
24 Mar 2016
The 21 March issue of Medical Journal of Australia features articles on integrative medicine, the use of mobile devices in clinical practice, gene panel testing for hereditary breast cancer, and HPV testing in cervical screening.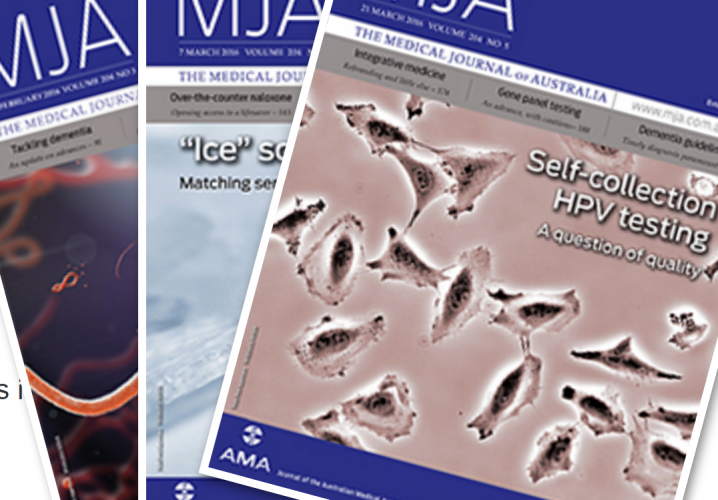 According to a Perspective published this week, integrative medicine is little more than an "ill-conceived concept" formalising the promotion and use of unproven or disproven therapies, and is therefore in conflict with evidence-based medicine.
Using mobile devices to capture clinical images of patients' conditions is a popular and effective diagnostic tool but carries risk to patients' privacy and medico-legal risks for doctors, according to an Ethics and Law article.
Multiple gene panel testing may be a cheaper, more accessible way to investigate the heritability of breast cancer, but it comes with ethical issues, according to a Clinical Focus.
From 2017, HPV testing on self-collected samples will be offered to unscreened and underscreened women aged 30-74 years as an adjunct to the renewed Cervical Screening Program. This is discussed in an Editorial and a Research article. Study results support the measure, although the authors caution that engaging women and redressing barriers to their participation in the much more effective mainstream program must remain the main focus.