What's in Australian Medicine this week?
9 Apr 2015
Featured in the latest edition of Australian Medicine is an article discussing how doctors could face more regular and stringent aptitude tests as part of proposals being considered by the Medical Board of Australia (MBA) to make sure patients are shielded from sub-standard care. The MBA has commissioned an international review of arrangements used by countries to ensure medical practitioners provide safe and ethical care throughout their professional career. The review is the latest step in the Board's plan to address concerns that the current regime may not be rigorous enough.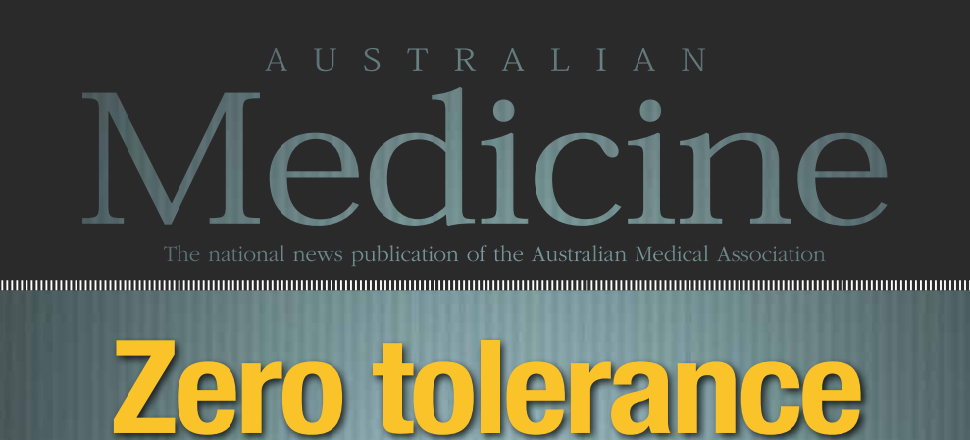 There is also news on the AMA voicing its "grave concerns" about the Federal Government's handling of far-reaching changes to general practitioner training. AMA President, A/Professor Brian Owler, has written to Health Minister Sussan Ley seeking an urgent meeting to discuss the implementation of changes to GP training announced in last year's Budget, warning the medical profession was fast losing confidence in the process.
Australian Medicine also reports how the AMA has argued patients will be the winners if proposals to abolish arcane rules stifling competition in the pharmacy sector are adopted. Chair of the AMA Council of General Practice, Dr Brian Morton, said recommendations from the Government's Competition Policy Review to remove restrictions on the ownership and location of pharmacies would improve patient access to medicines.
Read these articles and much more in this week's Australian Medicine.