This week in the MJA: overdiagnosis, new guidelines, medical leadership
18 Oct 2018
The latest issue of the MJA features a perspective piece from members of the Wiser Healthcare research collaboration who outline a plan for a national response the "complex challenge" of overdiagnosis.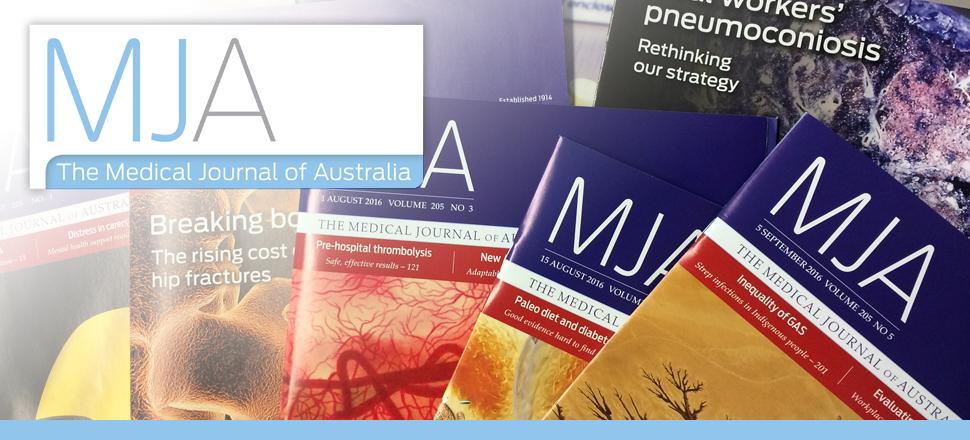 "To manage overdiagnosis and the sustainability of the health system more broadly, reversing the harm of too much medicine is becoming a health care priority, demanding effective responses in policy and practice," argue the authors.
The alliance of clinical, consumer, public and civil society organisations are developing a world-first plan to address this. Read more about it here.
Two new guidelines from the National Heart Foundation of Australia and Cardiac Society of Australia and New Zealand also feature in the latest issue. The Australian clinical guidelines for the diagnosis and management of atrial fibrillation 2018 features recommendations for opportunistic screening for patients 65 or older and the encouragement of an integrated care approach.
The Australian clinical guidelines for the management of heart failure 2018 have been designed to integrate audit and feedback systems into everyday practice to improve the quality of care and outcomes of patients with heart failure.
On MJA InSight this week is an article arguing for increased presence of the medical workforce in leadership roles. The article features a call to action in which the authors "support the notion of medical engagement wherein doctors are actively and positively involved in all levels of the organisation, which itself recognises their commitment in supporting and encouraging high quality care."
"We encourage greater diversity and participation by doctors from culturally and linguistically diverse backgrounds, ages, genders and sexual preference," the authors state.
Read more about medical leadership and the call to action here.