This week in Australian Medicine
1 May 2014
In the latest edition of Australian Medicine you will find articles on a wide range of interesting topics, including: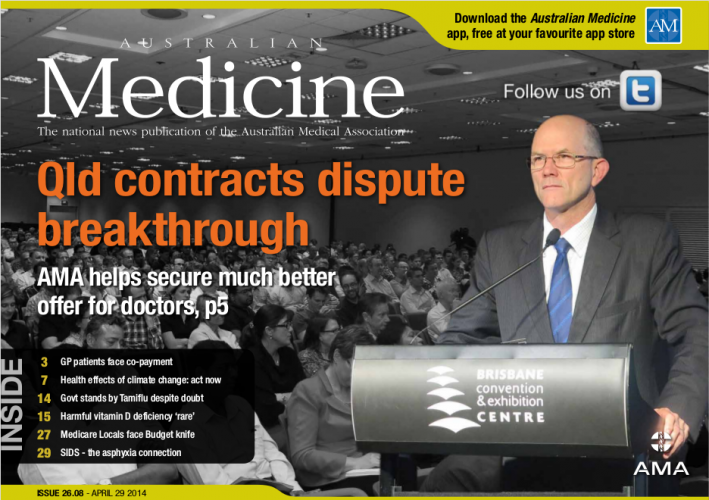 the importance of better access to doctors for the nation's elderly;
the proposed GP co-payment;
research indicating that whooping cough is developing a resistance to current vaccines;
the possible future of Medicare Locals;
the MBA announcement of new nationally consistent doctors health programs;
the WHO declaration of Australia as measles free; and
the reflections of AMA President Dr Steve Hambleton on his time as Chair of the AMA's Economics and Workforce Committee.
Australian Medicine can be viewed online, in its new, easy-to-use Realview format, and can also be downloaded as a PDF. Why not try the free AusMed app? Simply go to your favourite app store, type in "Australian Medicine", and look for the Australian Medicine app logo.