Victoria, Tasmania join national doctor health network
28 Jul 2016
Victoria and Tasmania have joined the new $2 million national network of doctors' health services, paving the way for doctors and medical students in both States to access advisory, referral, and advocacy services.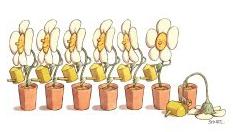 The announcement follows the finalisation of a funding agreement between Doctors' Health Services Pty Ltd (DrHS) and the Victorian Doctors' Health Program (VDHP), with VDHP contracted to deliver doctors' health services in Victoria and Tasmania.
The AMA and the Medical Board of Australia welcomed the milestone, which brings Victoria and Tasmania into the national network with Queensland, New South Wales, South Australia, the Australian Capital Territory, and the Northern Territory.
AMA President, Dr Michael Gannon, welcomed the funding arrangement as one of the final steps toward ensuring that all doctors and medical students have access to high quality health care, no matter where they live and work.