URGENT Recall of Zovirax® Ophthalmic Ointment (aciclovir 3%)
30 Oct 2014
The AMA has received notification from GlaxoSmithKline (GSK) Pharmaceuticals of an urgent recall of the following two batches of Zovirax® Ophthalmic Ointment (aciclovir 3%): Batch Numbers 3L942 (Expiry Oct 2015) and 48909 (Expiry Feb 2016).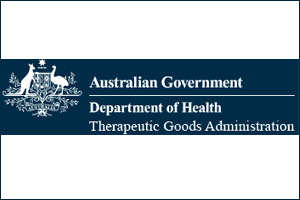 These two batches were manufactured using three aciclovir active pharmaceutical ingredient (API) lots that contained metal particles. The main safety concern is for potential particles to physically damage the eye. GSK's investigation to date suggests that the risk of metal particulates in the impacted batches is low. For a patient being actively treated for herpes simplex keratitis, GSK's medical assessment concluded that the consequences of interrupting their treatment plan are considered to be worse than the potential exposure to in-product particles.
GPs are advised that supply of Zovirax" Ophthalmic Ointment is constrained. This will result in low or no stock availability at dispensing pharmacies. It is anticipated that recovery supply will be available in the second quarter of 2015. If you are unable to source stock of Zovirax Ophthalmic Ointment for your patients, please use your best clinical judgement to determine appropriate clinical options. Information on sourcing alternative treatment options can be found on the TGA website.
For further information please contact GSK on 1800 064 162.