Upcoming workshops on breaking bad news to patients
6 Jun 2019
AMA members may be interested in upcoming workshops on complex communication. The one-day workshops will provide attendees with skills to deliver bad news that is considerate of patients and their families while maintaining the well-being of the doctors.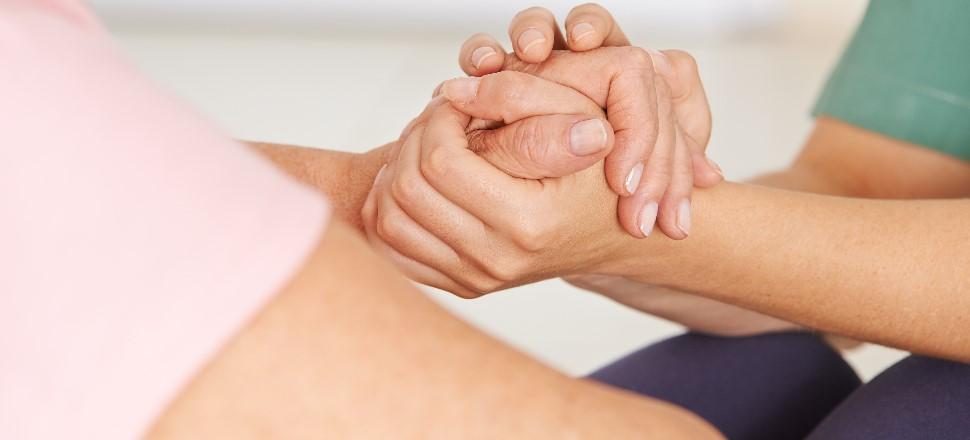 "One of the lessons of the workshop is that communication skills can be learned and developed," says Dr Ruvishani Samarasekera, a paediatric registrar at Sydney Children's Hospital. "There are doctors who are not naturally empathetic or lack an emotional IQ, but they were still able to improve their communications skills to manage these situations better."
Dr Samarasekera attended the Complex Communication in Health Care workshop under the guidance of Professor Stewart Dunn, a medical psychologist specialised in the psychological care of cancer patients and their families. The workshop uses actors playing patients in realistic scenarios where workshop attendees have to break bad news, often in difficult, complicated scenarios.
"There is not a lot of formal training in breaking bad news in medical school," Dr Samarasekera says. "Then, when you are a junior doctor the task is usually done by the most senior. As you progress throughout your career, there is an expectation that we then will learn from what we have witnessed. But that's not always the case."
She recalls a very difficult case with a 21 year old patient in ICU who had complications related to morbid obesity early in her career.
"I witnessed the consultant telling the patient's parents that he had passed away as a result of these complications. I remember how the consultant tactfully brought them into a private room and the non-verbal cues in the consult. I remember thinking how I wanted to communicate with such empathy and learn to use my own style into it as well
She says that learning and trialling diverse techniques in a workshop with actors is a very different experience to interacting and debriefing with colleagues. It is an immersive and safe experience to practice from the way you are positioned in the consult, to the words you use, directly approaching it or leading them to bad news, the workshop thoroughly explores all avenues.
"Some scenarios we did were around breaking bad news with oncology patients, others were interactions with family members and telling them the news. And then there were other scenarios around daily communication skills with your colleagues."
The course gave her more confidence that she could perform these difficult tasks, she says.
Breaking bad news is one of the most difficult communications challenges in medicine, but not the only one. Dealing with colleagues, particularly at opposite ends of the hierarchy, can be challenging.
"One of the workshop scenarios that really struck a chord with me was one about being a junior doctor and dealing with the consultants," she says.
The particular scenario involved a registrar being asked to be on call, despite a long-planned commitment towards a birthday party for her own child.
"The consultant very subtly manipulated her and made her feel like she couldn't say no without losing something in her career. That kind of pressure is a huge part of medicine. The actors played out this scenario and the attendees had to decide whether they would intervene in the scenario they had witnessed. Talk to the consultant, perhaps, or try to empower the junior doctor. Some even thought the situation was not concerning, or that the junior doctor just needed to be more resilient. It was interesting to see how people responded."
Professor Dunn will be moderating two workshops in Sydney on complex communication in health care this year. The workshops will cover breaking bad news, open disclosure, end-of-life conversations and dealing with conflict in the workplace. Read more about the workshops and sign up here.