TGA: Ingredient name changes have begun
7 Jul 2016
The Therapeutic Goods Administration (TGA) is updating some medicine ingredient names used in Australia to align with names used internationally. GPs may wish to have conversations with patients who are unfamiliar with the new ingredient names to explain that, although the name of the ingredient may have changed, there is no change to the medicine's formulation, quality, safety or efficacy.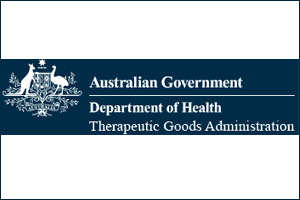 Since April 2016, new ingredient names have started to appear on medicine labels, in product information and consumer medicine information leaflets and within medication software systems. The four year transition period for these changes will end in April 2020. Some changes are minor, for example changing a 'y' to an 'i', and will not affect how the ingredient name is pronounced. Some changes are more significant. For these products, medicine labels will use both the old and new ingredient name for an additional three years after the end of the transition period (until 2023) to help doctors and patients become familiar with the new name. For example, 'lignocaine' will become 'lidocaine (lignocaine)'.
The TGA advises GPs to take care when prescribing, dispensing and administering medicines to make sure that the right product is selected.
Further information and resources to help raise awareness of the changes is available from the TGA website.